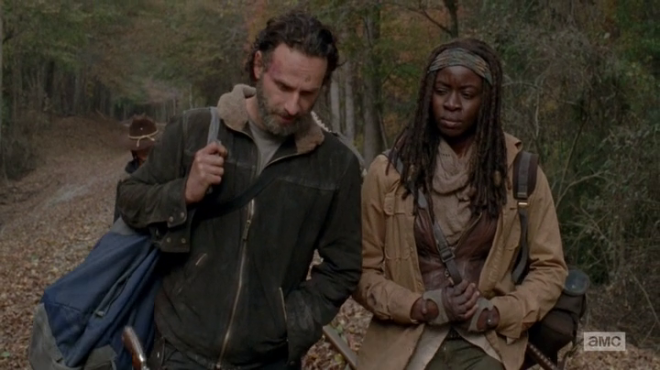 The Walking Dead Season 5 will start filming from May this year but juicy spoilers keep coming from the show creators and stars, giving fans a better idea about what lies ahead for their favourite show after the chilling Finale of Season 4.
Lately show creator Scott Gimple has been teasing fans about the upcoming season and in a recent interview with Larry King, Gimple dropped hints at raining love in zombie land.
He also said that the show will take a different path when the survivors try to escape the Terminus, entertainment website fashionnstyle.com reported.
"The story that we're telling demands it. We're not going to shy away from character, but the balance will be a little more towards action," Gimple said during the show.
Gimple also cleared the air regarding speculations about Daryl's search for love and said:
"I would say that Daryl has already found familial love. If you're talking romantic love, I'm going to say, 'I think so,'"
Meanwhile in another interview Gimple explained how important storytelling is rather than just killing off important characters.
"You shouldn't do a death to shock people. People shouldn't live to shock people, either. It's all just part of the story and it should serve the story." Gimple said during an interview with comicbookresources.com.
"And really, looking at it and playing out the stories, death didn't really serve the story we were telling. And then it was like, "Whoa, well that means nobody's gonna die in fifteen or sixteen!" And then it was very much like, "Well that's – awesome," he continued.
Comicbookresource is also speculating that the first half of Season 5 will feature the Terminus while the other half will be more about the survivor's journey to Washington, DC.