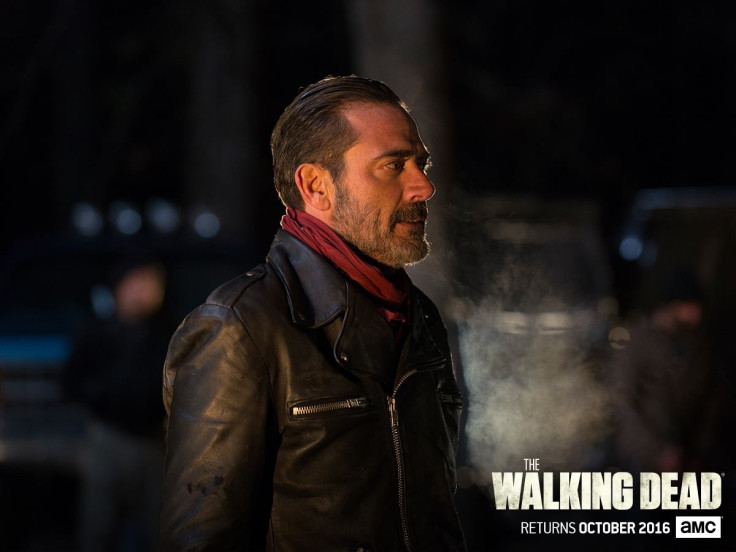 Filming updates about The Walking Dead season 7 keep coming in regularly and there is much discussion and speculation about who Negan killed. Here are some spoilers that might throw light on who may not have been killed by the Savior leader.
The infamous death scene from TWD season 6 finale has baffled fans after the scene turned dark while Negan beats his victim to death. Speculations were high that Glenn was the victim as in the graphic comic book by Robert Kirkman, he was the first person to be taken down by Negan's baseball bat Lucille.
Warning: Spoilers ahead
The Facebook page of the TWD fan club, Spoiling Dead Fans, has recently revealed some on-set images that might have clues to who is not dead. According to the fan page, Andrew Lincoln (Rick), Norman Reedus (Daryl), Steven Yeun (Glenn), Sonequa Martin-Green (Shasha) and Alanna Masterson (Tara) were spotted at the filming area at Gin Property in Senoia, Georgia.
The Spoiling Dead fan club claims:
In another spoiler, the fan club posted a picture of both Reedus and Yeun, who were spotted near a car accident area where they were trying to help the victims.
The star sighting report definitely raises the hope that Glenn and Daryl may not have been the victims of the wrath of the notorious Savior leader. However, there are chances that in an attempt to prevent spoilers, AMC is summoning its entire star line-up for the shooting.
The scene was heavily criticised by fans for the prolonged suspense but the show creators have teased that the death scene will change the dynamics of the popular zombie horror series by AMC.
The Walking Dead season 7 will premiere in October on AMC.