The Walking Dead season 7 is yet to get a premiere date but fans are still speculating about the possible victim of Lucille. The answer to whose skull was smashed by Negan is still a mystery but recent reports might hint at the sad ending of one of the most beloved characters of AMC's popular zombie series.
While the comic book created by Robert Kirkman talks about Glenn's sad fate, the show's cast and crew shrugged off speculations saying that the show need not follow the graphic novel accurately. However, Hollywood Reporter has claimed that Steven Yeun, who plays Glenn, has signed a movie project by Plan B. The monster themed movie titled Okja is directed by Bong Joon-Ho and produced for Netflix.
His casting for the movie has sparked speculations that as shown in the book, Glenn will finally die in the post-apocalyptic drama. Screenrant suspects Yeun may have ended his role in the series and moved on to his next project.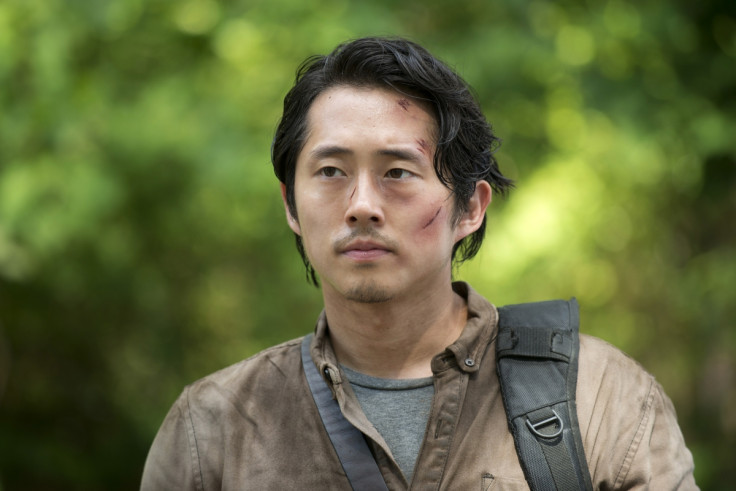 The cliffhanger finale was severely criticised by both fans and critics for keeping everyone in the dark (quite literally). But Norman Reedus, who plays the beloved character of Daryl Dixon in the show, has said that the scene is sad and "gut-wrenching".
"I know what happens and it's gut-wrenching to be there. All of us had reactions to it...we had crew members crying while we were filming. It's heavy," he told the Today Show.
In a separate interview with New York Daily News, he said the show is not about who dies. "If they killed off one of their favorite characters, they'd all yell about that. It's surprising how many people want to see blood. That finale wasn't about who dies, our show is not 'Survivor Island.'"
AMC is yet to announce the premiere date of The Walking Dead season 7 but it is speculated that the show might return during autumn this year.