Walking Dead season 7 may feature two major deaths at Negan's hand
The seventh season of the zombie thriller will premiere on 23 October.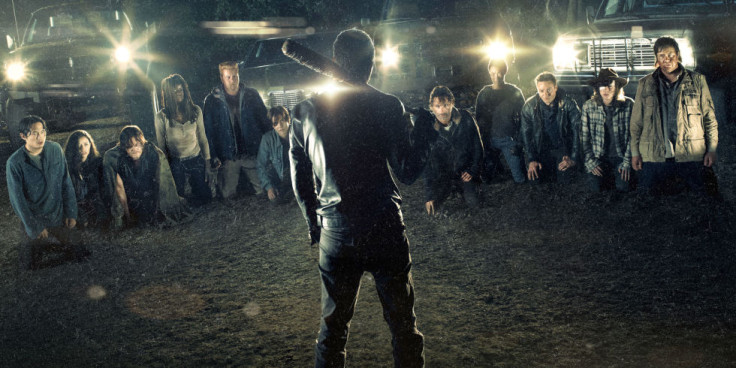 No one knows how deeply Negan is going to impact Rick Grimes and team who were taken hostage by the Saviors in the finale of season 6. The notorious villain is all set to unleash his wrath on his captives and it is going to be devastating.
While the mystery surrounding Negan's victims is deepening with each passing day, executive producer Greg Nicotero may have revealed a tad more information about the number of victims. In a recent interview with EW, he used the word "deaths" instead of "death" prompting fans to speculate that the premiere episode will feature multiple deaths.
Warning: Major spoilers ahead
"I would have still supported doing it the way that we did it, because of the fact that the story doesn't end there. If we would have shown the deaths, then they wouldn't have felt our characters in season seven the way they need to. And the thing that I think a lot of people will get out of it is how that moment changes the entire makeup of our universe within a split second. And it's that moment that launches our entire season seven into that direction," he told the website.
This is not the first time the theory of multiple deaths in the Negan scene has surfaced. Before Nicotero, fan website Spoiling Dead Fans had predicted that there will be two major deaths in the untitled premiere episode. If the fan page is to be believed, Glenn and Abraham will breathe their last after Negan pounds their heads with his baseball bat Lucille.
"There are two Lucille victims. And it's pretty obvious who they are. If you've seen Ninja's Spoiler Journal, you had it pegged weeks ago. So let me disclaimer this: according to the filming schedule and our own f*****g brains, Abe will be killed first, followed by Glenn. Daryl, who tries to interfere, will be taken by Negan and will apparently not like dog food sandwiches."
Rick, Carl, Michonne, Glenn, Maggie, Abraham, Sasha, Daryl, Eugene, Aaron, and Rosita have knelt down before the Saviour leader and the final scene of TWD season 6 showed Negan's fatal blows through the victim's point of view. The premiere episode of the upcoming season will reveal the face of the beloved character.
Walking Dead season 7 will premiere on 23 October on AMC.
© Copyright IBTimes 2023. All rights reserved.