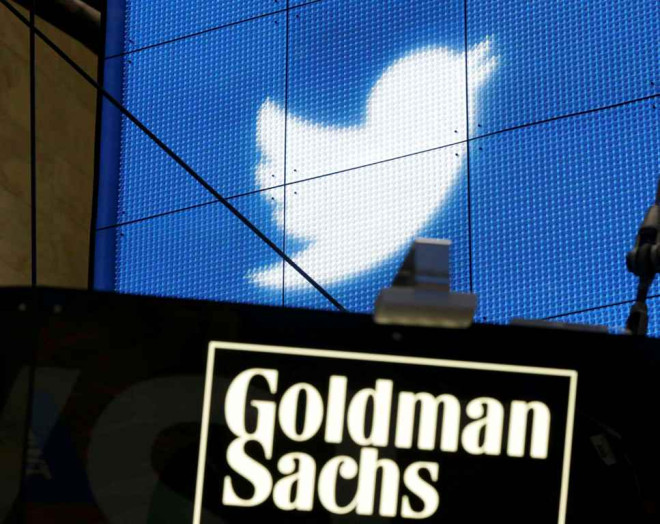 Goldman Sachs, shepherding Chinese firm Alibaba's impending NYSE flotation, was the top stock underwriter on Wall Street in 2013, a success story with origins in the 80's following a decision to sell more initial offerings to institutions than to the general investor.
Eric Dobkin, a former Goldman partner tasked in 1984 to boost the bank's IPO underwritings business, founded Wall Street's first equity capital markets unit, at Goldman Sachs, in 1985.
From then onwards and until he retired as a general partner in 1998, Dobkin helped Goldman bag several big-ticket share sales including those of Microsoft and British Gas, reported Bloomberg.
Equity underwriting figures among Wall Street's most profitable activities, with a pretax profit margin of 40%, according to Sanford C Bernstein & Co data. Last year, Goldman was involved in the Twitter and Hilton Worldwide stock offerings, both multi-billion-dollar share sales.
The biggest everyday change, since 1985, in raising equity capital is the speed of communication, Dobkin told Bloomberg.
Dobkin declined to talk specifically about Alibaba's planned New York IPO.
"It was pretty clear that having a business model that was much more institutional than it was retail and having a different balance to the complexion of an equity offering was absolutely what you needed to do," Dobkin told the news agency, referring to his idea to market IPOs to institutional investors.
The new model "created a long-term relationship between companies and investors that really was the secret sauce of what this turned out to be", he added.
Alibaba IPO
Chinese e-commerce giant Alibaba has filed an initial prospectus for a stock sale in the US, which could be one of the largest initial offerings in history.
While Alibaba is targeting $1bn, many analysts expect its IPO to raise as much as $15bn.
Credit Suisse, Deutsche Bank, JP Morgan, Morgan Stanley, Citigroup and Goldman are the lead underwriters for the deal.
Business tranactions under the ambit of Alibaba's sites were equal to some 2% of China's GDP in 2012; by comparison, retailer Walmart's 2013 sales were equivalent to about 0.03% of US GDP.