Who is Asia's Warren Buffett? Meet Alibaba Super-investor Masayoshi Son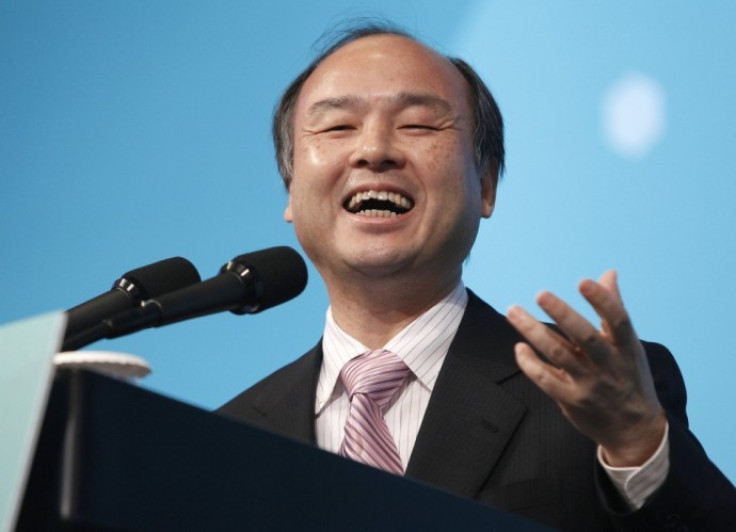 Japanese billionaire Masayoshi Son grabbed the headlines today after he made tens of billions of dollars from his investment in Chinese e-commerce giant Alibaba.
Japanese telecommunications and internet company Softbank, which Son founded and now runs as CEO, placed a $20m (£11.8m, €14.4m) investment in Alibaba 14 years ago, when the web portal was in its infancy.
However, patience has definitely been a virtue for Son, as Alibaba recently filed an IPO in the US, with Softbank's 34.4% stake estimated to be worth over $57bn.
Son has been hailed as one of the modern day's savviest investors, and even dubbed Asia's Warran Buffett.
Buffett, regarded by many as the most successful investor of the 20<sup>th century, has made over $65bn in his investment career, which has so far spanned nine decades and counting.
Son, meanwhile, is said to be worth upwards of $19bn after a series of smart investments, according to Forbes - but this will soon be small change to the Japanese magnate.
Son's investment strategy is clearly different to that of Buffett, who frequently avowed that he would never invest in 'over-priced internet stocks' - a stance which would probably have precluded any investment in the fledgling Alibaba.
However they share a devotion and obsession with business. Indeed, Son often tells new recruits he wants Softbank to be "the world's number one company."
Son, whose family are Korean, only gained Japanese citizenship in 1990, something he considers to be one of his proudest moments.
He echoes ancient Japanese discipline with one of his secrets to business success, which, according to an interview with Nikkei Sangyo Shimbun, is to "think until your brain seems to be coming apart".
Signs of his ambition and intelligence were apparent from an early age. After finishing high school in Japan, Son headed for America to attend Berkeley University, where he majored in economics.
Son, 54, made his first huge cash windfall when he left Berkeley and invented the automatic translator, which he then sold to Japanese technology leaders Sharp for $1m.
He returned to Japan in 1981 when he was 23 and founded software distributors Nihon Softbank, which is now worth a reported $92bn, and, as the cliché goes, the rest is history.
From that point it was onwards and upwards for Son, who seemed to be in the right place at the right time – apart from a bout of hepatitis which blighted his life between 1983 and 1987. However, this didn't stop Son from continuing his business ventures. Despite spending large spells of those four years in hospital, he partnered with Microsoft Japan and acquired a 25% stake in Novell Japan.
As the prominence of the internet began to rise rapidly worldwide, Son jumped on the bandwagon and brought Yahoo! to Japan in 1996, and the eccentric businessman continued on this track when he introduced Yahoo! Broadband to the east Asian country in 2001.
Fourteen years after placing a $20m investment in Alibaba, Son's return is set to be even larger than those of the company's founders - and its impact will have global ramifications.
Son, who bought an estate in California for a reputed $117m in 2012, has inspired a whole generations of Asians, who believe that he has encapsulated the American dream - and repackaged it with a distinctly Japanese twist.
© Copyright IBTimes 2023. All rights reserved.