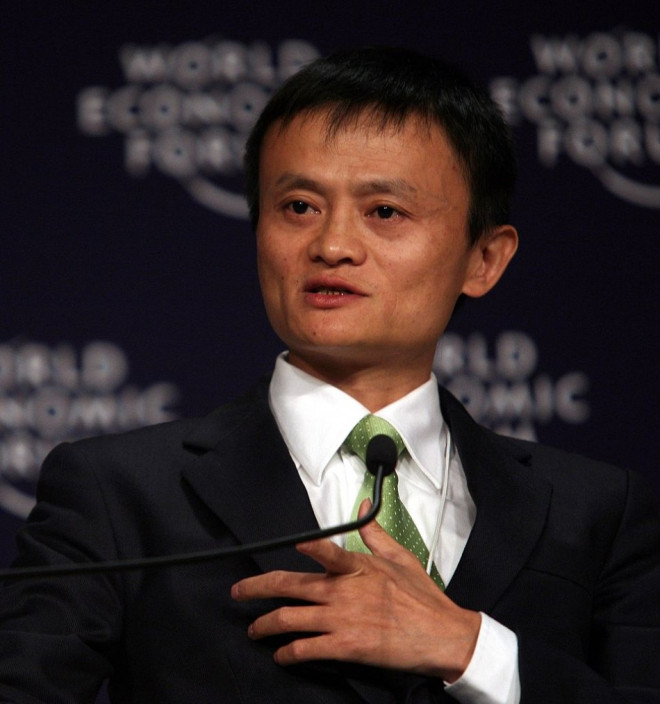 Alibaba founder Jack Ma's holdings in a number of companies associated with the Chinese e-commerce giant are raising concerns among investors that he might work against the company's best interests.
Alibaba's initial prospectus for an initial public offering (IPO) filed with the US Securities and Exchange Commission (SEC) mentions that the company's executives, including Ma, may have potential conflicts of interest with the company.
"The equity holders, directors and executive officers of the variable interest entities may have potential conflicts of interest with our company," the prospectus reads.
"The directors and executive officers of the variable interest entities, including Jack Ma, our lead founder and executive chairman, must act in good faith and in the best interests of the variable interest," it adds.
While such warnings are common in the prospectuses of many founder-controlled tech companies, "Alibaba's warning stands out given Ma's numerous investments in third-party firms" associated with the ecommerce group, Reuters writes.
As an example, the news agency noted that Ma is controlling Alipay, the payment processing service that is used in Alibaba's retail marketplaces.
Alibaba spun off Alipay four years ago to a group in which Ma has a 46% stake. While major shareholders, including Yahoo and SoftBank, objected the move, Ma said that was necessary to comply with Chinese central bank regulations.
Alibaba, Yahoo and SoftBank settled the matter in 2011 and some investors deemed mutual "finger-pointing" between the companies.
In addition, Ma has a 40% stake in "several entities" with ties to Yunfeng Capital, an investment firm that has operated alongside Alibaba, according to the prospectus.
This complex structure of ownership at Alibaba is raising concerns, say experts.
"You've got this complex web of variable interest entities, limited shareholder voting rights," Retuers quoted Jim Angel, associate professor of finance at Georgetown University, as saying.
"There's definitely a lot of questions over this offering, but there's no doubt that Alibaba is a major e-commerce play," he says.
Reuters also pointed out co-founder Simon Xie taking out a 6.5bn yuan loan from Alibaba to purchase a minority stake in internet TV firm Wasu Media Holding, with whom the company reached a co-operation deal later. Xie made the investment through another company formed with Ma.
Alibaba was initially planning to list on Hong Kong stock exchange, but regulators stopped the move because of the company's complex ownership structure.