A huge walrus with giant tusks who rolled up on a beach on the remote Orkney Islands in Scotland has disappeared, according to local reports.
The massive sea mammal garnered huge attention after suddenly turning up on the shoreline in North Ronaldsay.
Walrus sightings are rare in Scotland because the country is far beyond the usual range of the animal. They usually inhabit parts of the North Pole.
Local reports said that the creature had one on Monday morning. The Orcadian reported it was nowhere to be found.
Hopes will be high that the walrus returned to the chilly seas of its own accord and was not hunted as a trophy by a poacher.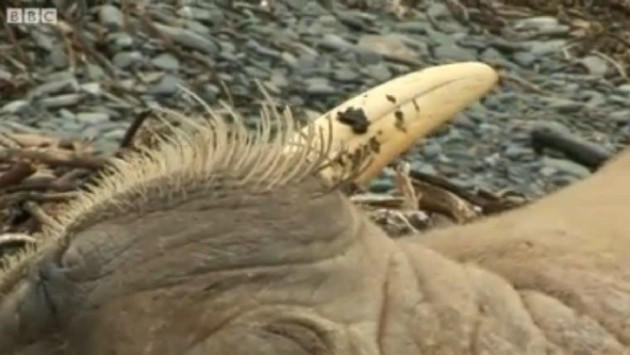 Peter Donnelly of the North Ronaldsay Trust said the walrus did not look fatigued after its long journey to Orkney.
He told the Orcadian: "He seems healthy. He's been lying on the beach occasionally swatting himself in the face and body with his flippers. Everyone here has been over to see.
Sporting foot-long tusks, the adventurous walrus was covered in battle scars on its upper body.
Wildlife guide Steve Sankey spoke of how rare the sighting of a walrus was on the islands. It is more common to see killer whales than walruses in the area, according to local reports.
He added: "It is extremely unusual. Orkney should be well beyond the southern range of a walrus.
"If you look back in history the early Scots used to go walrus hunting because ivory was a very valuable trading commodity but they pushed them further and further north over the years".
Walrus numbers have recovered in recent years from historically low rates when hunters killed them for their blubber.