Islamic State (Isis) terrorists have threatened David Cameron and the UK in a depraved new propaganda video where they execute five so-called "British spies". During the 10-minute long clip a British-sounding child dressed in army fatigues and a black bandanna points into the distance and chillingly declares: "We will kill kuffar [non-believers] over there."
Joining the child is a man with a British accent who threatens the UK and the British Prime Minister David Cameron before seemingly executing five helpless men dressed in orange jumpsuits with single gunshots to the back of the head. The men were filmed beforehand admitting to spying for British security forces.
A British man speaks at length in the video calling Cameron an "imbecile" and "slave of the White House, mule of the Jews" before asking if those who are fighting for him under "minimum wage" want to continue to fight Isis (Daesh). In the slickly produced clip, the militant declared the UK a "small island" with a "handful of planes" and said that British citizenship is under the self-declared caliphate's feet.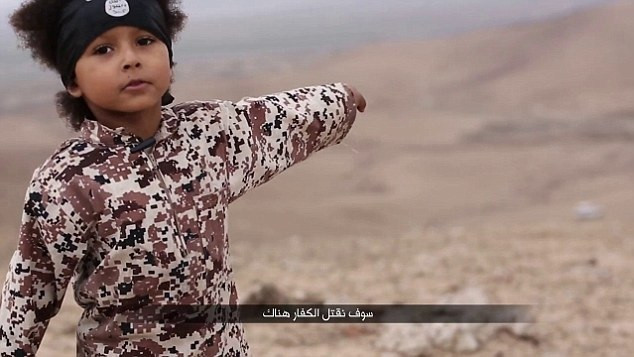 He said: "Your children will pay for your deeds. How strange it is that we find ourselves today hearing an insignificant leader like you challenge the might of the Islamic State.
"How strange it is that the leader of a small island threatens us with a handful of planes. One would have thought you would have learned the lessons of your pathetic master in Washington and his failed campaign against Islamic State.
"It seems that you, just like your predecessors Blair and Brown, are just as arrogant and foolish. David, only a fool would wage war against a land where the law of Allah reigns supreme."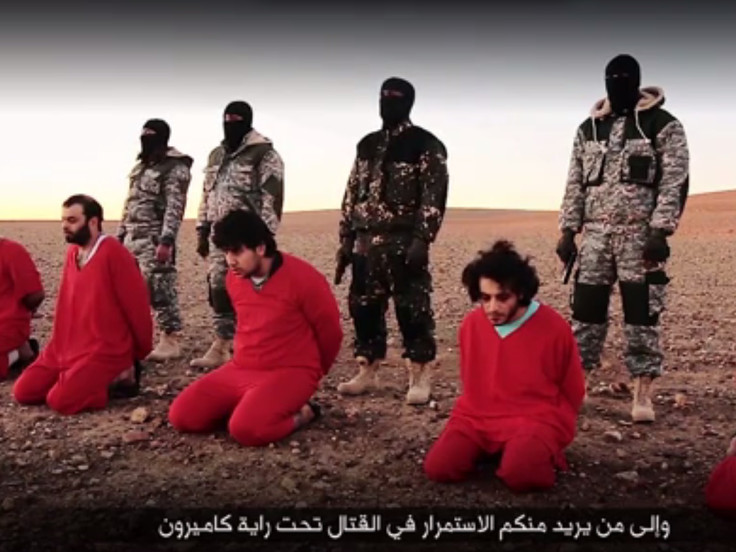 The video, which remains unverified, is thought to have been filmed in the desert near the IS fiefdom of Raqqa where the British extremist known as Jihadi John was killed by a US air strike just a day before the Paris Terror attacks which left 130 civilians dead. Less than a month ago MP's voted to bomb IS targets in Syria as well as Iraq.
And last year the brutal murders of two Britons, David Haines and Alan Henning, were posted online by the extremists. Haines, 44, from Perth in Scotland, was captured in March 2013 while working for a French charity in Syria.
And Henning, 47, of Salford, was kidnapped while delivering food and supplies to refugees in Syria in December 2013. In July 2015, an extremist who pledged allegiance to IS murdered 38 tourists, 30 of them from the UK, on a beach in Tunisia.