A prisoner sparked a terror alert from his jail cell after he threatened to bomb Liverpool Lime Street from his jail cell. Daniel Truelove, 20, faces additional prison time after pleading guilty to making the hoax calls when he was allowed a telephone in his room as part of a rehabilitation project.
Truelove – an inmate at the G4S-run Altcourse Prison in Merseyside – was able to make four hoax calls to the train station, the Samaritans and to Crimestoppers warning of the false threats. The phone was installed in Truelove's cell after a period of good behaviour, but he caused panic at Liverpool's largest train station after calling to claim he was from "Liverpool Isis".
As a result of the phone calls the British Transport Police (BTP) increased searches at the station and deployed extra police officers authorised to carry Tasers in anticipation of the threat. He was later arrested after the calls were traced to his cell.
Truelove, of no fixed abode, appeared by via video-link to Liverpool Magistrates' Court to plead guilty to communicating a bomb hoax and will be sentenced later in January.
Islamic State (Isis) has carried out a number of shocking acts of terrorism across the globe during 2015, including attacks in Paris, Tunisia, and throughout the Middle East. By claiming he was a member of Isis (Daesh) Truelove could land himself another 12 months in prison.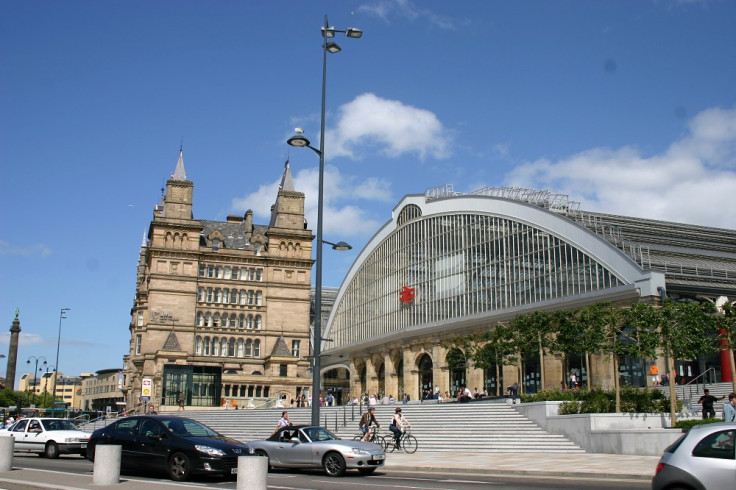 For the crown Hannah Griffiths, said: "In one call he told the operator he was part of Liverpool Isis, carrying an Islamic State flag and wearing a tactical vest containing explosives. On another call, Truelove said he was by a pay-phone at the station and was under pressure to behead his family.
Despite the security breach, the prison's G4S governors have no plans to ditch the controversial scheme saying that the project helps "rehabilitation". Director of HMP Altcourse Dave Thompson said according to the Telegraph: "In line with many prisons across the country HMP Altcourse is moving to install telephones into prisoners' cells as evidence suggests it supports the rehabilitation and resettlement on their release.
"Prisoners can only dial approved numbers such as members of their family and we routinely monitor and record calls to ensure telephones are being used appropriately. Prisoners who abuse this opportunity to remain in contact with their families can expect to face sanction and as this case shows, further action through the courts."