The Indonesian government is reported to have issued a shoot on sight order to the police and army, and it is not against drug peddlers or militants, but against monkeys.
The primates are accused of stealing valuables, including glasses, cameras or sometimes even cash, from tourists, which they apparently give it back only in exchange for food. According to local media reports, the sly macaques have looted even houses, fruits and vegetable crops and attacked people.
Hundreds of personnel have been deployed on the streets of Central Java to take down the macaques in the country after it was found out that the primates have been repeatedly raiding farms and houses in the past few months.
However, the animal will not be killed, but they will be shot down only using non-lethal rounds, said Karanggede Police chief Adjunct Commissioner Margono.
The shooting squad were deployed in at least five villages in Karanggede district in Central Java on Thursday (3 August).
"This operation is not intended to kill, let alone exterminate the monkeys, but we do aim to secure people's farms and residences," Jakarta Post cited Margono as saying.
"Today we combed locations frequently visited by the monkeys. We really hope this operation will be successful, because the money attacks have terrorised the people."
According to the Indonesian daily, attempts to shoo away the monkeys by the locals – using bamboo or wooden sticks – were futile. They had tried using nets to cover fence, which the monkeys apparently damaged.
Video: Temple bear in Thailand mauls drunken man who tried to pet it
Most of the victims of the monkey attacks are reported to be children and elderly people. One of the latest victims is thought to be an 82-year-old man who has sustained severe injuries, the Post reported.
The senior reportedly tried to get rid of a troop of monkeys using his stick. They reportedly ran away only to come back in larger groups to fight back, leaving the man with injuries for which he received 42 stitches to his arms and chest.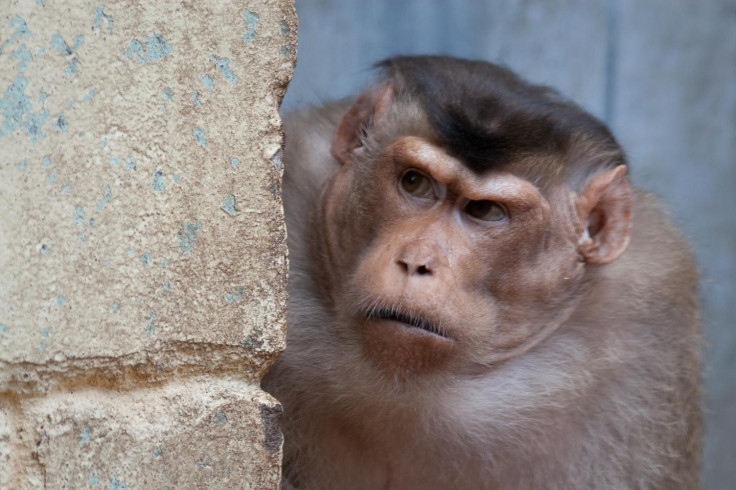 Localities say the monkeys have lost fear seeing humans and become more aggressive only when people try to shoo them away.
"The more we try to get rid of them, the more aggressive the monkeys become. They leave but come back minutes later in much bigger numbers," a resident from Karanggede was quoted as saying.
Residents have blamed the loss of habitat and damage to the forests as the reasons for the monkeys to enter villages and target humans. While they noted that it is common for monkeys to attack during the dry season, this time alone, they said, the attacks are more aggressive.
Activists have criticised the order to shoot down the animal, saying it will not provide a permanent solution to the problem.
"A similar approach has been adopted in other regions, but the monkeys keep coming back when they are hungry," animal activist Ning Hening said.
She instead suggested that wet chicken manure can be put along the monkeys' usual routes to get rid of them as they apparently have a strong dislike to that smell.
"They will leave once they smell it. Farmers have applied this approach for ages," Hening said.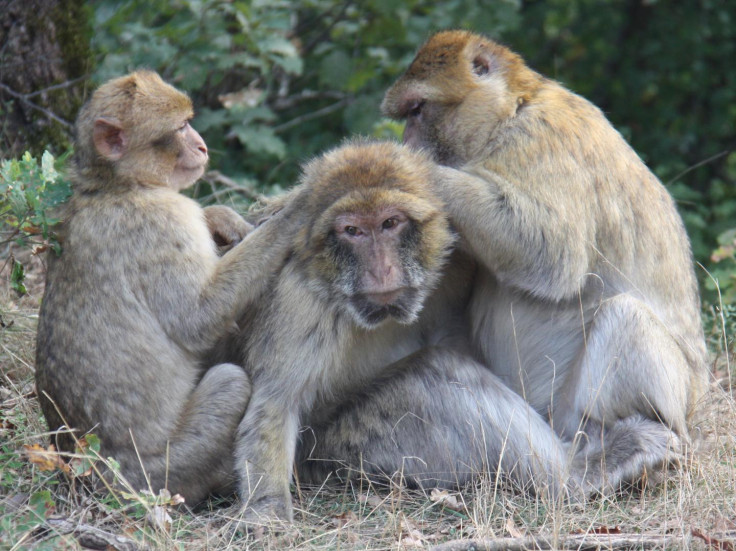 She also suggested painting one of the monkeys entirely red and releasing it into the wild as the primates are generally terrified of red-painted animals.
"Such traditional ways are more humane than shooting them," she added.