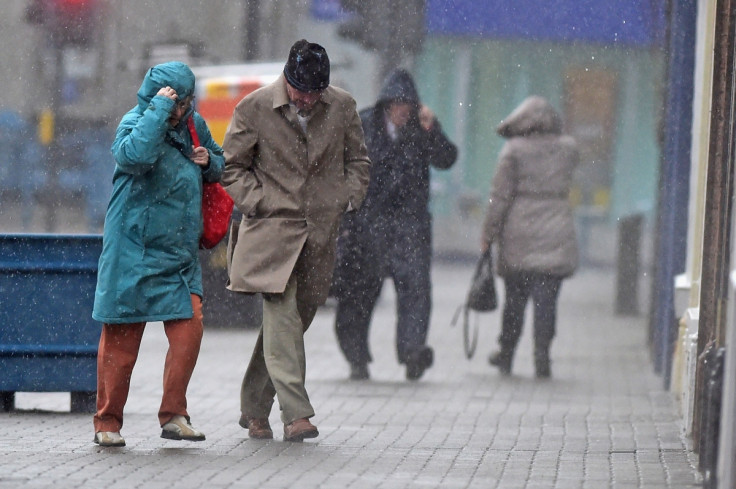 Britons gearing up to make the most of the warm weather over the weekend will be disappointed. Forecasters at the Met Office have issued a number of weather warnings as stormy winds and blustery showers are set to hit much of England and Wales on 20 August, putting an end to the summery conditions.
Weather experts have noted that a spell of unseasonably strong winds is destined for the UK, bringing gusts of up to 55mph at times. Those planning a weekend getaway to the beach have been warned that coastlines are set to be worst hit, resulting in large waves unsafe for swimming.
A chief forecaster at the Met Office explained: "An area of low pressure currently forming over the mid-Atlantic is expected to intensify into an unseasonably intense feature as it tracks towards the south west of the British Isles. Please be aware that these may lead to disruption to transport, and in view of the time of the year there is increased potential for disruption to holidaymakers and outdoor activities."
The weekend weather forecast will come as a stark contrast to recent conditions, with temperatures climbing as high as 27C on 17 August with wall-to-wall sunshine. Britons were warned to take caution as UV rays reached high levels and concerns of water shortages spread, forcing Thames Water to bring in an additional 450 million litres of water in advance.
However, yellow warnings for wind have now been issued by the Met Office in Wales, the West Midlands, and southern parts of England. The warning comes into effect from 7am on the morning of 20 August and is expected to remain in place until 9pm that evening, when the worst of the gusts is likely to have cleared.