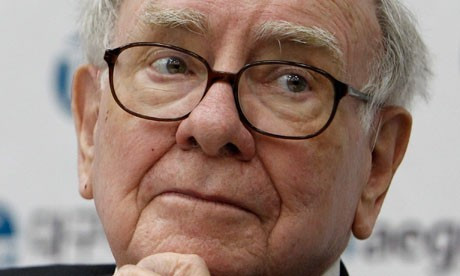 Billionaire Warren Buffett has donated about $2.84bn (£1.82, €2.57bn) worth of Berkshire Hathaway Inc share to the Bill and Melinda Gates Foundation and four family charities, as part of his decision to give away nearly all of his wealth.
This is Buffett's 10th annual donation and the largest, taking his total contributions to the charities to more than $21.5bn.
The Gates Foundation, which focuses on improving education and health and reducing poverty received about 15.76 million shares, or 76% of the total donated, Reuters reported.
Bill Gates, Microsoft Corp co-founder, is also a Berkshire director and a close friend of Buffett.
The other charities to receive funding include Susan Thompson Buffett Foundation, named after Buffett's late first wife and the Howard G Buffett, Sherwood and NoVo Foundations, respectively overseen by his children Howard, Susan and Peter.
Buffett still owns 18.8% of Berkshire stock, Reuters said. However since his holdings are class A stock, he has 32.9% of Berkshire's voting power.
The billionaire usually makes his donations in July, cutting his number of shares in his company by 5% every year.
Buffett has run Berkshire since 1965. The company has more than 80 businesses involved in a variety of sectors and as of end 31 March, had more than $143bn of stock and bond investments.