A decade after US teen Natalee Holloway went missing in Aruba, a Dutch man is claiming he was the last to see her alive and knows where her body is buried.
Jurriën de Jong told reporters at CNN that he saw the 18-year-old in the moments before she was allegedly killed and said the teen is buried in a crawl space at Marriot's Aruba Surf Club. However, prosecutors do not believe de Jong's claims.
According to de Jong, he witnessed a young man chase a young woman through the hotel's construction site on 30 May 2005. He said he first thought they were playing around but soon saw the man carrying the woman, who appeared limp, in his arms.
"He pulled [the woman] by the ankles inside the crawl space, stayed inside for a minute and then came out and closed the gap," he said.
De Jong told CNN he didn't tell authorities at the time because he was involved in "illegal activities". He admitted that he was afraid he would be charged for his own crimes and was fearful of retaliation from the people he worked for in his unspecified illegal activities.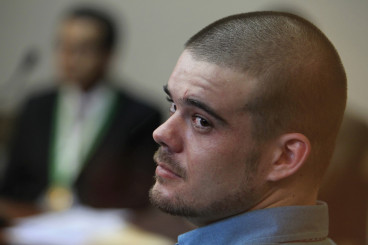 He apparently changed his mind after seeing a Dutch broadcast of an undercover interview with suspect Joran van der Sloot in 2008. In the interview, van der Sloot claimed the Alabama teen, who was in Aruba on a high school graduation trip, died when they were together and that her body was in the ocean. Van der Sloot's comments angered de Jong, prompting him to call Holloway's father.
Dave Holloway, however, ignored de Jong's claims after dealing with several false leads. "I was running out of possibilities," de Jong said. "I tried to convince the head prosecutor, the parents, then I tried to convince the other head prosecutor, but he didn't listen."
De Jong then tried to find Holloway's supposed remains himself. After schemes to drill through the hotel's foundation failed, he head to local newspapers. According to CNN, the new lead then hit another roadblock.
Officials stated that construction for the Spyglass Tower had not started on the night of Holloway's disappearance. Aruba chief prosecutor Eric Olthof told CNN that while they investigated de Jong's claims, they ultimately stopped when Marriot said there was no construction where de Jong said Holloway's body is buried.
"It's evident now the story of Mr de Jong can't be true, so that's a closed book," he said.
However, both Holloway's father and a satellite image from Google Earth contradict statements by Marriot. Marriot maintains it has cooperated fully with authorities in the investigation. De Jong says Aruba's law enforcement authority does not want to investigate so it does not damage the vacation island's public image.
Oltholf, meanwhile, says Marriott has provided proof that there was no construction and de Jong has not.
Van der Sloot has never been charged in the disappearance of Holloway, although he is serving a 28-year prison sentence in Peru for the 2010 murder of Stephany Flores. The convicted murderer is expected to be extradited to the US following his release, CNN reported.