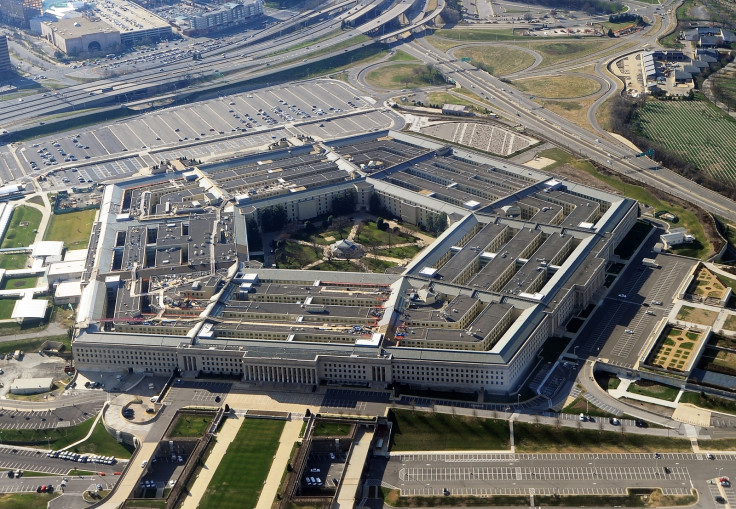 An extramarital affair and "misuse of Army resources" cost a US Army National Guard general his job.
Brigadier General Michael E Bobeck has been fired following the discovery by an internal investigation that he had an extramarital affair and the revelation that he had lived rent-free in the home of a US Army contractor.
The US Army also announced the dismissal of Major General Wayne Grigsby, commander of the 1st Infantry Division at Fort Riley, Kansas. The statement confirms that Grigsby is subject of an official investigation but gives no further details.
Bobeck, a former helicopter pilot who headed up the National Guard's aviation programs, lived rent-free in an apartment owned by an executive for Peduzzi Associates Ltd.
Peduzzi is a consulting firm with a division offering support to companies "doing business with the Department of Defense".
Bobeck's Army lawyer, Lieutenant Colonel Adam Kazin says that the general denies any wrongdoing or insider trading with the firm.
"Any implication that there was any wrongdoing is very upsetting to him," Kazin said. "Abusing his position to enrich himself is not in line with how he views himself."
Bobeck has asked for privacy for his family, Kazin said.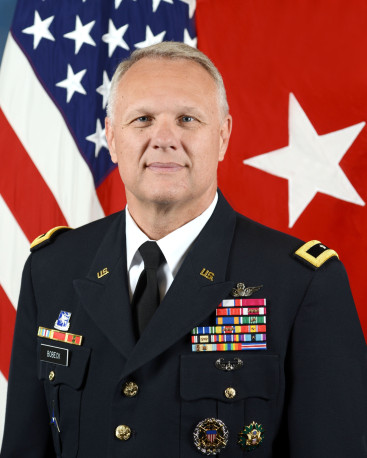 According to USA Today, Peduzzi appears on congressional records as a lobbyist for Sikorsky, a division of Lockheed Martin. Sikorsky builds military helicopters, including the Black Hawk, a transport helicopter for active duty and National Guard units.
Joe Ferreira, the Peduzzi executive allowed Bobeck to stay in a basement apartment following his divorce, also held discussions with him about joining the firm.
Ferreria said their friendship dates back 35 years and the free accommodation had nothing to do with his business, he said. Bobeck lived in the small, furnished basement apartment after Bobeck divorced his wife, Ferreira said.
"I believe this is what friends do for friends," Ferreira said in an email.
Bobeck enlisted as an infantryman in the New York Army National Guard in 1979, and went on to became an officer through the Reserve Officers' Training Corps (ROTC) scheme in 1984. He served on active duty for more than a decade, returning to the New York Guard in 1997 on a full-time basis.
While on active duty, he commanded a company of the Army's 160th Special Operations Regiment. These elite soldiers, known as the Night Stalkers, fly secret helicopter missions. Bobeck also commanded a National Guard aviation battalion in Iraq in 2004. He has been awarded the Bronze Star.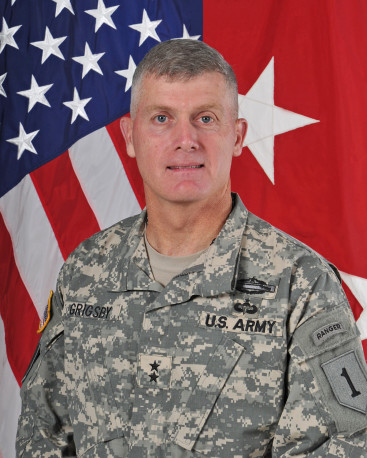 Bobeck came to the Washington area in 2009 and continued to climb the ranks in the National Guard. In March 2015, he won a prestigious post on the Joint Chiefs of Staff, becoming Deputy Director of Force Protection and Counter Weapons of Mass Destruction. His post made him the staff's senior expert for weapons of mass destruction and adviser to Marine General Joe Dunford, the chairman of the Joint Chiefs of Staff.
Meanwhile, the Pentagon also announced on Friday (23 September) that Major General Wayne Grigsby Jr, the commanding general of the 1st Infantry Division at Fort Riley, has been suspended only 13 months after taking command.
Grigsby was suspended from duties and is "currently the subject of an official investigation", said Colonel Patrick R Seiber, an US Army spokesman.
Seiber declined to say why Grigsby was pulled from command or the nature of the investigation.