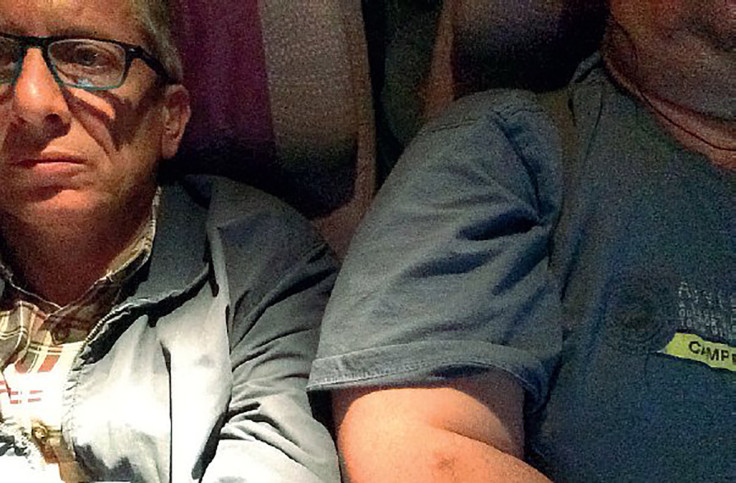 An Italian lawyer has sued the Emirates airline after he had to sit next to an "obese man" during a nine-hour flight. Giorgio Destro, from Padua in northern Italy, claimed he "suffered" during the flight from Cape Town to Dubai.
The lawyer, who previously worked for the Italian Consulate in South Africa, reportedly asked to change seats, but his request was denied as the flight was fully booked, Il Mattino di Padova newspaper reported.
During the flight, Destro took a picture that he is planning to use in court as evidence of his discomfort. The hearing is scheduled to take place in Padua on 20 October.
Destro, who is a "gold member" flyer with Emirates, is reportedly asking for €2,759 (£2,375; $3,079); €759 as a refund for the flight and the rest as compensation for damages.
"For nine hours, I had to stand in the aisle, sit on seats reserved for the cabin crew when they were free, and in the final phase of flight resign myself to suffer the 'spillover' of the passenger at my side," Destro said.
Emirates has not commented on the incident. A spokesperson for the airline company told MailOnline Travel: "Emirates is unable to comment on this particular case as it is an ongoing legal matter."
This is not the first time that a passenger has sued an airline for having to sit next to an overwheight passenger. In a similar case last July, interior designer James Andres Bassos sued Etihad Airways for $227,000 alleging he suffered a back injury after being subjected to a "seat invasion" by a "grossly overweight" passenger.