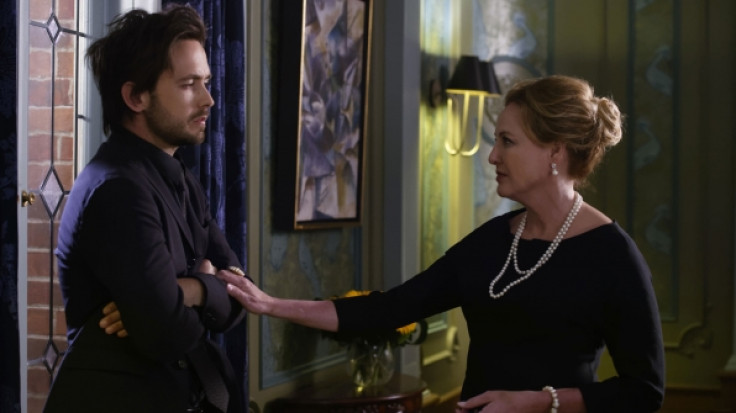 The "Silver Bells Killer" may not have the same spine-chilling ring to it as say, the Zodiac Killer or the Acid Bath Murderer. It sounds more like a crazy reindeer or elf out to create havoc at the North Pole.
But for some reason, that's the nickname of the serial killer that has a neighbourhood in Boston worried, in the new CBS show American Gothic. Matters get worse when clues start to point towards the affluent Hawthorne cement business family who are at the centre of the show.
In episode 1, which premiered on 22 June, a victim's remains are found when a tunnel built by the Hawthornes collapses. A single silver bell is also in the mix.
Mayoral candidate Alison Hawthorne-Price vows to find "SBK" but her gubernatorial speech takes a turn for the worse when Mitch, the patriarch of the Hawthorne family, publicly suffers a heart attack.
In the hospital, Mitch awakes to see his wife by his side. After he utters the words, "We need to tell the truth," Madeline (Virginia Madsen) cuts off his oxygen, causing him to quietly pass away.
Back at home, Tessa promises to help her brother Cam find his stash so they can get rid of it together. But while looking for it in the shed, the siblings find an entirely different stash — a box of silver bells – SBK's notorious calling cards and related newspaper clippings from over a decade ago.
Click here to watch the trailer of the new episode.
What we were left with by the end of the maiden episode was a list of unanswered questions, which makes for a decent start to any thriller show. Now in episode 2: Jack-in-the-Pulpit, we get a better look at all the characters in order to guess which one of them could be the Silver Bells Killer and question whether he/she has an accomplice.
In the new chapter, a funeral service is being held for Mitch, when Madeline's grandson Jack (Gabriel Bateman) reveals more of his macabre personality.
To find out who among the Hawthorne lot could be the Silver Bells Killer, watch the second episode of American Gothic on CBS at 10/9c or catch it online on the official website.