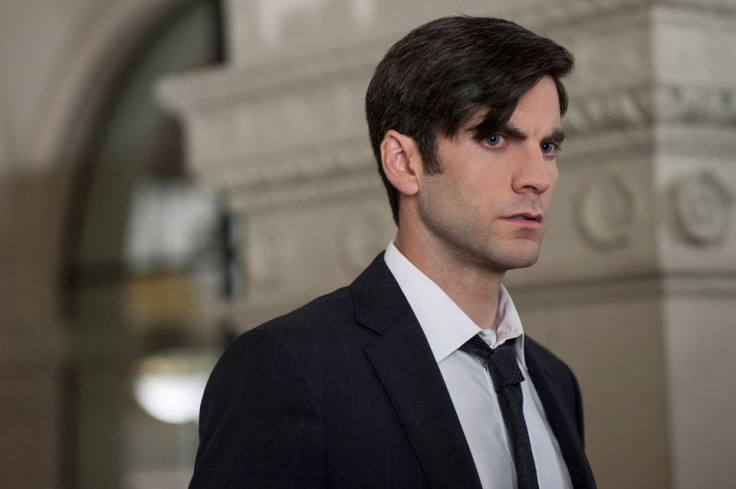 American Horror Story Hotel returns with a new episode this Wednesday, 4 November at 10pm ET/PT on FX Networks. Episode 5 is titled, Room Service, where John Lowe will arrange a team to unravel the mystery behind Hotel Cortex and its mysterious owner, James March.
According to the official synopsis, "Alex uses an unconventional treatment to save a dying patient. A Halloween-hating couple tests Iris's limits." Click here to watch AHS Hotel via live stream. You can also click here to watch it online on the FX website in the US.
In episode 4, John Lowe is invited to a dinner party hosted by James March and attended by serial killers like Aileen Wuornos, Richard Ramirez, Jeffrey Dahmer and John Wayne Gacy. Because it's a Halloween episode, he thinks they are putting on masks, but fans are curious to know why he was invited in the first place.
Actor Wes Bentley dished on why his character John Lowe was invited to a devil's night in Hotel Cortex in an interview with Vulture. "We're not quite sure why, and whether it's in his head or not, if he's having a breakdown. Because this is the episode where John takes a drink for the first time, and soon as he takes a drink, Aileen Wuornos shows up, played by the great Lily Rabe. So is it because he starts drinking, all these fantastical things start to happen?"
Bentley admitted that filming the dinner scene was an amazing experience, and hinted that his character thinks it's all a Halloween trick. "That dinner-party scene was one of the most amazing experiences I've had as an actor. John was just taking it in. He doesn't believe what he's seeing. It might be a trick. It might be people pretending to be these people. And we're starting to learn that John is not the most stable person. He has issues, and part of that is drinking, and what happens when he drinks. But it could all be real. You never know in this hotel!" the actor added.
He also dished on the popular fan theory that suggests that John himself is the Ten Commandments killer. Wes told the publication, "... It's kind of like when someone who is married dies, the spouse is the first suspect. You look at who is closest to them. But there's also an element with these deaths — are these real? Is that even real? Are those real events taking place in his life, or a manifestation of the struggles he's having? Is it possible that these things are happening around him, or that he's even a part of the investigation?"
A new promo shows Lowe ordering a bunch of gun-men to "strip those [Hotel Cortez] walls down to the dust if we have to. The truth is in there." Is John the Ten Commandments killer? We will have to wait and watch AHS Hotel to know more.