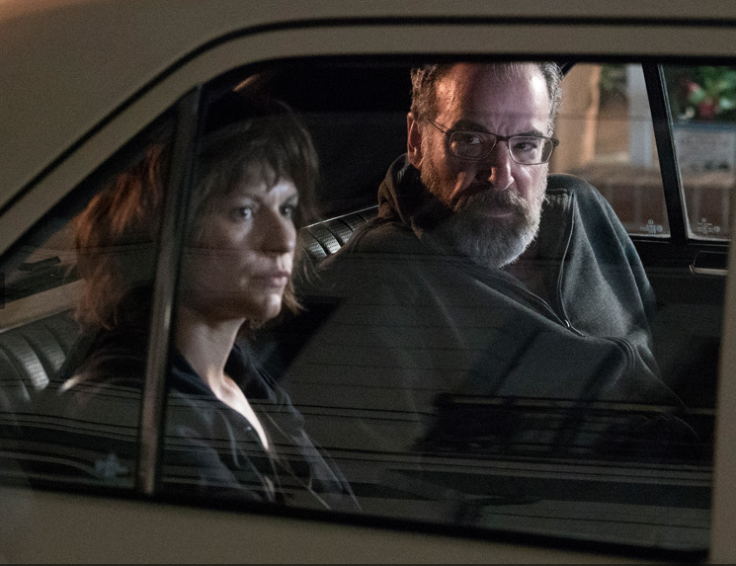 Homeland season 5 episodes are getting to be tense affairs, with Quinn trying to be heroic for Carrie. Episode 5 titled Better Call Saul confirmed that Allison is working with the Russian secret service and she is the one who placed the hit on Carrie.
The fifth episode ended on a sombre note for Peter Quinn, who decided to kill himself by drowning in the Berlin river to help buy some time for Carrie. However, he is escorted by an unknown stranger, who is suspiciously generous in helping the CIA agent.
Here are a few things to expect in episode 6
1. The sixth episode of Homeland season 5 is titled Parabiosis and will air next Sunday, 8 November at 9pm ET/PT on Showtime.
2. Carrie will ask for Saul's help to get the leaked documents, but he will be less than interested in getting them for her. A new promo shows Carrie saying, "The Russians used your operation to try to take me out, and it was not their first attempt. Why do you think that we are meeting like this instead of me knocking on your door."
Saul says, "Maybe because you knew I wouldn't answer it," and leaves. Fans who know of Saul and Carrie's relationship know that they have always been there for each other. Although their relationship is not at its best at the moment, fans are sure Saul will never abandon Carrie.
3. This is possibly the worst season for Peter Quinn - having been shipped off to war-torn Syria, then working as a hit-man for Saul to now trying to drown in a river in Berlin to salvage some time for Carrie. Things are not looking good for him in episode 6, where the generous stranger will help him by giving him a blood transfusion, but his comrades will not be too happy about sheltering an American spy.
4. Also, Allison's attempt to frame Saul for General Yusuf's death, and thereby turn Dar Adal against him is working. According to the synopsis, Saul will "order a sweep at the station", but Adal is not too happy about it. A promo shows him shouting, "I am tired of the bad judgement, you are screwing your co-worker and you are holding her right now."
5. With nowhere to go, and no one to trust, Carrie turns to her boss for support as the synopsis states, "Carrie looks to Düring for support."