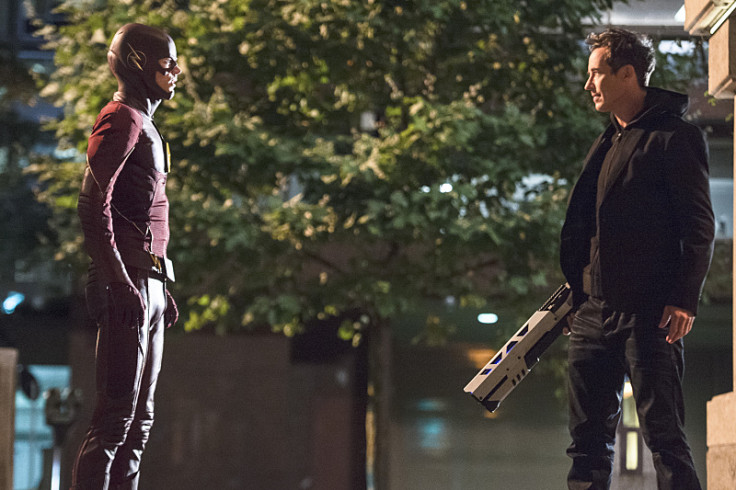 The Flash season 2 returns with another entertaining chapter where the Flash team meets Harrison Wells from Earth 2 as the doctor shares some important information about Zoom. Episode 5 is titled, The Darkness And The Light, which will air this Tuesday, 3 November at 8pm EST on The CW Network.
The official synopsis reads as follows:
Click here to watch the episode online on The CW's website. Wells arrives on Earth 1 with one motive - to help the Flash team learn more about Zoom as he is the one who created the demon. Wells explains his reason for coming to Earth 2, and tells Barry, "Zoom has infected my world, and now he is coming for yours."
Barry asks him what he knows about Zoom, to which he replies, "Everything" and adds, "I created Zoom." If Wells created the demon, he must know his true identity behind that demon mark. While there are several theories around Zoom's identity, some claim that Barry from Earth 2 is Zoom. The upcoming episode will shed more light on the backstory about how Wells created the evil.
A new promo shows detective Joe West struggling to accept that Harrison Wells is back, as Barry tells him that he was there to help. "I know this is a lot to take in, but that guy back in that room is not Wells."
Joe tells him about the doctor seeing Wells in Mercury Labs. Barry wants to know why he was not informed. Joe explains, "Because I didn't believe her. I didn't even want to consider Wells was alive."
Barry replies, "Eddie erased that Wells from existence, this guy is someone else and he says he is here to help us stop Zoom." Joe says, "How can you even look at him?" Barry replies, "You think it is easy for me, the guy in there, looks, moves, sounds exactly like the guy who drove a knife through my mother's heart. I am trying my best to get past that." Joe agrees and points out that he just wants one week where he is not surprised by somebody from the past.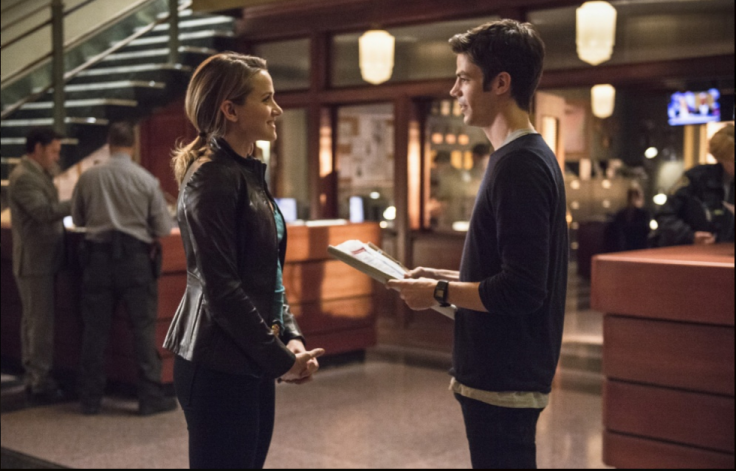 The episode will also find Barry and Patty finally going out on a date. Actor Grant Gustin told TV Line, "They just get along really well, and it's kind of effortless. They are interested in a lot of the same stuff. And it's an escape for Barry right now because everything else is heavy in his life, other than his relationship with Patty."
The actor teased that fans "will enjoy seeing Barry be happy with at least one aspect of his life." Elsewhere, another meta-human called Dr Light from Earth 2 will arrive in Central City, who will blind Barry and reveal some shocking news about Zoom.