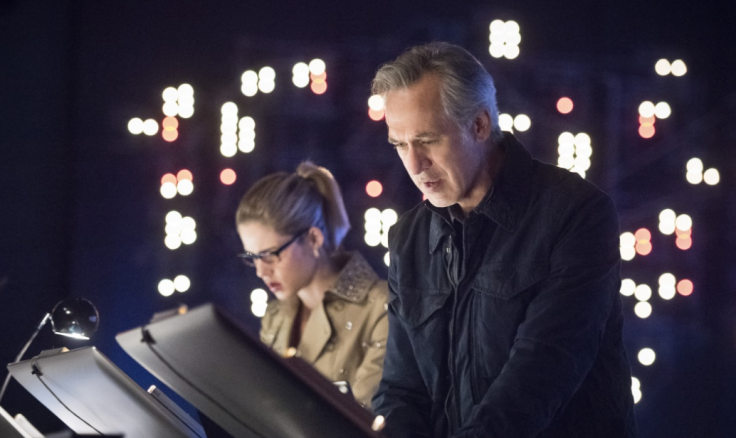 Arrow season 4 returns with an all-new episode this Wednesday, where Oliver Queen will team up with Felicity Smoak's father Noah Kuttler as Damien Darhk's Genesis plan draws near. Episode 21, titled Monument Point, will air on 11 May at 8pm EST on The CW.
The official synopsis reads as follows:
Click here to watch the episode online on The CW website (only in US).
A promo for the episode opens with Malcolm Merlyn saying: "Darhk plans to burn the world in nuclear fire." When Oliver asks: "How much time do we have?" Felicity replies: "We just have under 21 hours."
The Arrow team desperately tries to save people, as Lyla Digglesays: "There is not enough time to get everyone out." The promo ends with an ominous phone call, where a lady says: "I am reporting an end time event."
The chapter will also focus on Thea Queen, who was trapped in H.I.V.E. weird projection town at the end of episode 20. The promotional pictures released for the episode shows Felicity working alongside her father Noah to save Starling City. According to the plot description, Oliver will have a heart-to-heart session with Noah.
With just two episodes remaining in season 4, we will have to wait and see if Oliver, Felicity, John Diggle and Lyla can stop the Genesis and save the world.