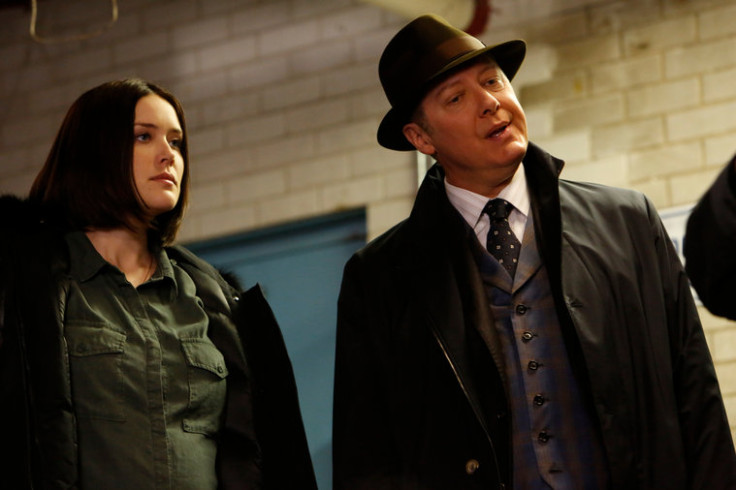 Liz Keen is pregnant in Blacklist season 3 but that does not make her life any better, as in episode 13 titled Alistair Pitt she will come face-to-face with Tom Keen's past. In the episode, apart from dealing with Liz's agony, Raymond "Red" Reddington will deal with two dangerous crime families.
According to the synopsis, Red will seek the FBI's help in dismantling the efforts by crime negotiator Alistair Pitt, who is trying to reunite two crime families for his own benefit. The episode will feature a wedding but instead of a happy and white one, the Facebook page of Blacklist suggests it will be a blood-filled "Red Wedding".
Here is the synopsis: Red (James Spader) and Liz (Megan Boone) work with the taskforce to stop a negotiator who has resurfaced to unite two rival crime families. Tom (Ryan Eggold) reconnects with a former flame.
Click here to watch the episode via live stream. You can also watch it online by clicking here (only in the US).
The highlight of Alistair Pitt is, however, the love triangle which will jeopardise Liz's dream of a happy life with Tom and her future baby. In the previous episode, Tom promises the former FBI agent to become a good father and to prove that he joins a job as a teacher.
However, Red's overprotective attitude towards Liz forces her to rethink her decision of settling down with her husband and she considers giving up her baby for adoption.
If this dilemma wasn't enough, in episode 13 she will learn that Tom's ex-girlfriend Gina Zanetakos is back in his life. The synopsis suggests there will be a major drama surrounding the three. The promo reveals Red will tell Liz about Gina's romantic past with Tom.
The Blacklist season 3 episode 13 is titled Alistair Pitt and will air this Thursday (4 February) at 9pm EST on NBC.