The Blacklist season 3 premiere will find Agent Ressler hunting down the FBI agent-turned-criminal Elizabeth (Liz) Keen along with her partner in crime Raymond (Red) Reddington. Episode 1 is titled, The Troll Farmer, which will air on Thrusday, 1 October at 9pm EST on NBC Network.
The official synopsis of the episode reads as follows:
The season premiere kicks off with the FBI hunting Liz (Megan Boone) for the murder of the Attorney General. Red (James Spader) and Liz are named to the FBI's Ten Most Wanted Fugitives list and set out on the run to evade capture. Red calls upon a Blacklister called "The Troll Farmer," to help them flee the city, while the task force must question whom of their own can still be trusted. Dembe (Hisham Tawfiq) is put in a dangerous and compromising position. Harry Lennix, Amir Arison and Mozhan Marno also star.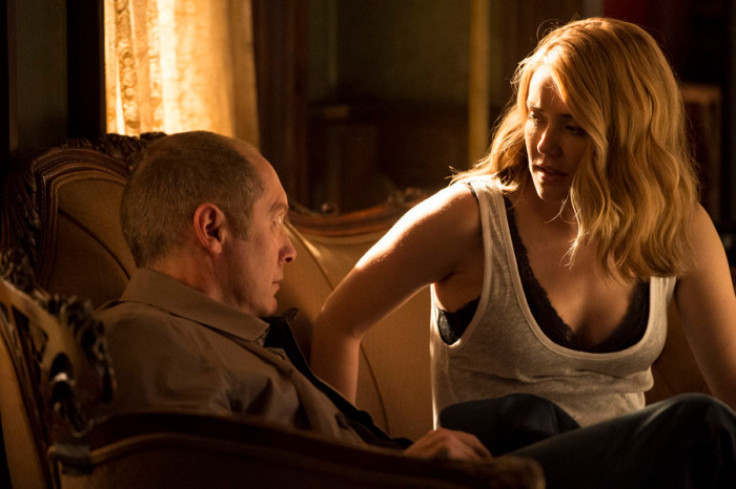 The second season of the NBC series ended with Liz killing the attorney general of the United States and then fleeing with Red. Speaking about the upcoming season, creator Jon Bokenkamp told Yahoo TV, "She's [Liz has] murdered somebody. She's had Reddington in her life for a couple of years now, so the idealistic young FBI agent that she was in the pilot has been completely flipped upside down."
Megan Boone, who plays Liz, said on the other hand that there will be a lot of action scenes now that her character has turned fugitive. Fan can expect a car chase with Ressler "sprinting to jump a 15-foot fence", the actress said. "They're really trying at first to escape from the city, and so it requires a lot of ingenuity... and relying on Red's criminal underground connections, because they've got the city on lockdown."
"And there is a lot of action. What I really like, and I've continued to like about playing [Liz], is that she's sort of an unlikely action hero. She wasn't meant to be an Arnold Schwarzenegger or a Sylvester Stallone or even a Charlize Theron. She is more of a relatable woman, an everywoman, who is forced into this position of being in these highly dangerous circumstances in which she has to defend herself, " the actress added.