Police in North Carolina received a noise complaint concerning a giant 'slip and slide'. They checked it out. Gave it the all-clear. Then gave it a go for themselves.
The bizarre, and incredibly wet, episode took place on 2 July during a block party in Asheville. The officers in question were Joe Jones and Carrie Lee.
Video footage shows Jones hurtling down the soapy polythene chute inside a buoyancy raft, along with a child.
At one point they almost career off the course. "My butt's wet," Jones shouts as the run comes to an end.
Not wishing to be outdone, Officer Lee then embarked on a solo effort down the homemade ride. She wasn't able to pick up as much speed as her larger colleague.
The footage was uploaded to Facebook by Asheville Police Department. Public Information Officer Christina Hallingse told ABC news that the noise level was acceptable, adding: "It was literally the sound of kids playing."
She said: "The officers got there and people were like, 'Oh my gosh, the cops are here. They're going to shut us down,' but they noticed the noise was fine."
"The Slip 'N Slide they noticed was so far off the street that cars and emergency vehicles could still pass through so it was perfectly fine and they decided to join in on the fun. There were no citations issued," she added.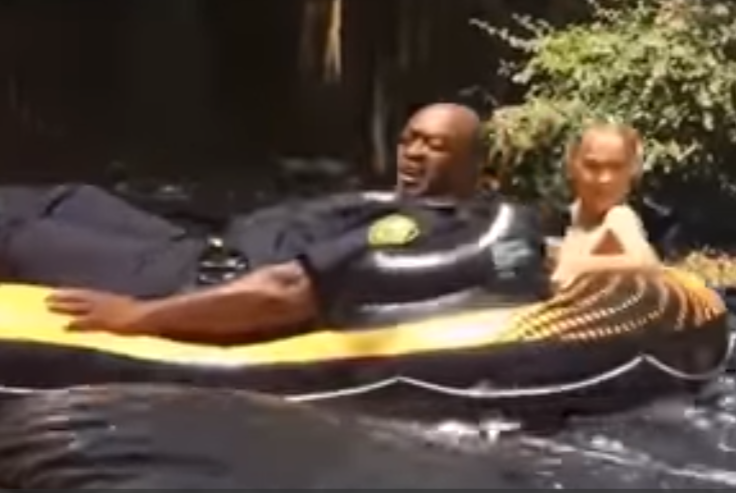 The residents were overjoyed to see the officers getting involved with the celebrations, which marked American Independence Day, albeit a couple of days early.
Local resident Travis Eagledove said: "They had such good energy. All the kids were loving it."