Empire season 2 returns with its finale episode this Wednesday, where Jamal Lyon will be seen fighting for his life after being shot by Freda Gatz, even as Hakeem prepares for his wedding with Laura Calleros. Episode 18 titled Past is Prologue will air on 18 May at 9pm EST on Fox.
The official synopsis reads as follows:
Click here to watch the episode live via Fox Now. You can also watch the episode online by clicking here (only in the US).
Recently, Jussie Smollett, whose character was last seen fighting for life in episode 17, took to Twitter and hinted that he could be leaving the show to make some "record & some movies". The actor addressed his cryptic tweet in an interview with E! Online at the after-party for Fox Upfront Presentation.
The actor shared: "I sent out a tweet and apparently it got fans spinning, that's all I can tell you about that. Listen, I mean it's all love and everything will, you know, all come together in the season finale and all will make sense. All of the questions will be answered, the holes will be filled, and the ribbons will be tied in a nice little bow."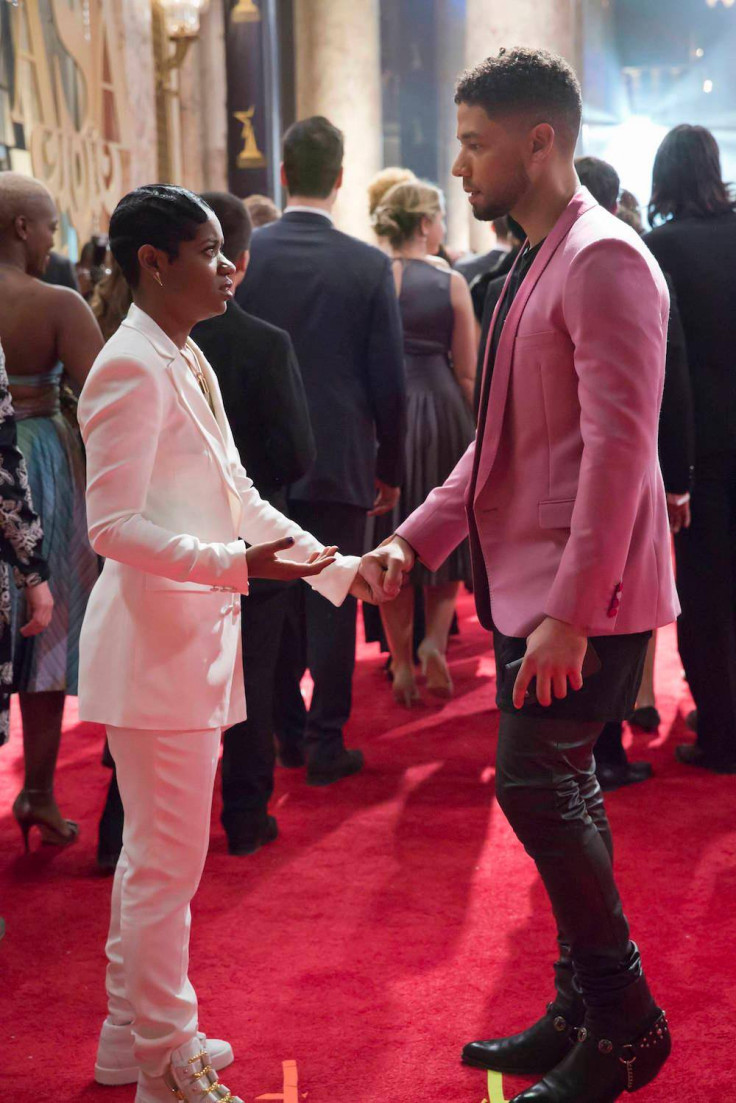 In a separate interview with ET Online, Smollett dished about Jamal's fate. He said: "[Creator] Lee [Daniels] has been getting death threats of people being like, 'If Jamal dies, you die.' Knife emoji, knife emoji, knife emoji!. The fans are on another level, it's incredible. But you know, we'll have to wait and see."
The actor/singer also promised a tearful finale and added: "It's handled in a beautiful way. I think there's going to be tears and [there's] also going to be a lot of happiness. So you know, it's OK. It's going to be great. It's a phenomenal finale and all questions are going to be answered Wednesday at 9/8 Central, only on Fox."
Will Jamal die? Is a Lyon wedding a recipe for disaster? We will have to watch Past is Prologue episode of Empire season 2 to find out.