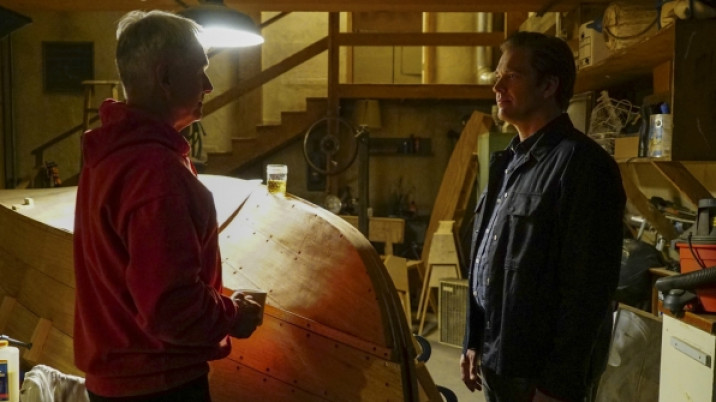 NCIS' season 13 finale episode airs on 17 May at 8pm EST on CBS Network. Michael Weatherly's farewell episode is titled, Family First, where Agent Tony DiNozzo will go to Tel Aviv to find Ziva David (played by Cote De Pablo).
The reason behind Tony quitting NCIS has not been revealed yet, but fans are assuming it has something to do with Ziva. The previous episode of NCIS ended with a news report about a terror attack on a farmhouse in Israel, where Ziva was assumed to be living.
The promo released for the episode opens with a report on the attack on Eli David's farmhouse. "Several terror groups have claimed responsibility," the report says, as the entire NCIS team tries to track down Trent Kort. Dinozzo, who is listening to the news on TV, says, "Still no Ziva."
Click here to watch the episode live via CBS All Access. You can also watch the episode online by clicking here (only in the US).
In a second promo, Tony tells Gibbs, "I can't stay here." The NCIS team has already booked him a ticket. Timothy McGee says, "Plane leaves for Tel Aviv in four hours... the boarding pass is in your inbox." Gibbs orders Tony to go after Ziva.
Michael Weatherly spoke about his departure from NCIS in an interview with the New York Post. The actor shared Mark Harmon's parting words for him and added, "Mark, always gracious and always the gentleman, but like his character, is a functional mute. He was pretty succinct: He said thank you and good luck. Which I adored the simplicity of and appreciated that he was giving me his handshake and support."
Speaking about the exploding farmhouse in episode 23, Weatherly said, ""Mission Impossible"-style, the fuse has been lit. You're going to be very surprised by a lot of what unfolds next week ... when we shot that [farmhouse] scene I had not read that [final] scene. They started rolling the video and I was watching it [going], "Wait, that's where Cote and I shot that scene!" I was as shocked as anyone."
What is the reason behind Tony quitting NCIS? We will have to watch the finale episode to find out.