The wait is over! The breakout series of 2015, The Flash returns with its second season this Tuesday 6 October at 8pm EST on The CW. The premiere episode titled, The Man Who Saved Central City, will find Barry Allen struggling to forgive himself for Eddie's death and trying to save the city all by himself.
The official synopsis of episode 1 reads as follows:
Picking up months after the Singularity attacked Central City, Barry (Grant Gustin) is still struggling to forgive himself for Eddie's death. Concerned about putting his friends in danger, Barry has pushed everyone away and has chosen to protect the city on his own. When a meta-human named Atom Smasher (guest star Adam Copeland) attacks the city, Iris (Candice Patton) tells Barry that he needs to let his friends help him protect the citizens of Central City. Meanwhile, Cisco (Carlos Valdes) helps Joe (Jesse L. Martin) with his Meta Task Force. Ralph Hemecker directed the episode with story by Greg Berlanti & Andrew Kreisberg and teleplay by Andrew Kreisberg & Gabrielle Stanton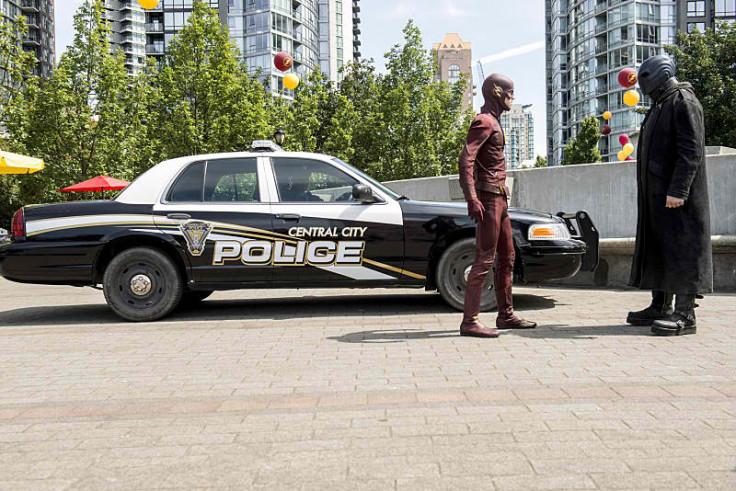 Click here to watch the episode online on The CW's website.
Meanwhile, going by the synopsis, in the premiere episode fans would get to see a new meta human called Atom Smasher attacking the city and Barry will be forced to take help from his Star Labs team. Also Cisco, who is now helping Joe with his Meta task force, will struggle to deal with his new found powers.
According to a TV Guide report, the young genius will find himself in a parallel world. "When the Atom Smasher crashes Central City's Flash Day celebration in episode 1, Cisco finds himself once again seeing into an alternate universe," the report said.
Further, Carlos Valdes, who plays Cisco teased that his character will face great difficulty in coming to terms with his new found abilities. "It is very interesting because Cisco is the ultimate fan boy, and he expresses this undying love for the heroes he works and that surrounds him. And now that he is faced with a similar fate he doesn't know how to handle it," the actor added.
In the latest promo, the Mayor of Central City is seen awarding Flash for saving the city in an event called, Flash Day.
The Mayor says in his speech, "I know many of you are afraid of the threats tomorrow may bring. But the Flash doesn't just protects us, he restores hope where it was lost. That's why I am honored to present the key to the man who saved Central City, The Flash."
The crowd cheers for the speedster as he arrives to collect his prize. "The doors to Central City will be forever open for you, Flash," says the Mayor, when we hear someone screaming, as a giant box falls from the sky, destroying the podium. The crowd goes into a frenzy, as Barry spots a man wearing a black suit, possibly the Atom Smasher.