Watch The Fosters season 4 episode 4 live online: Callie uncovers some disturbing information
Mariana decides to visit Nick in The Fosters season 4 episode 4.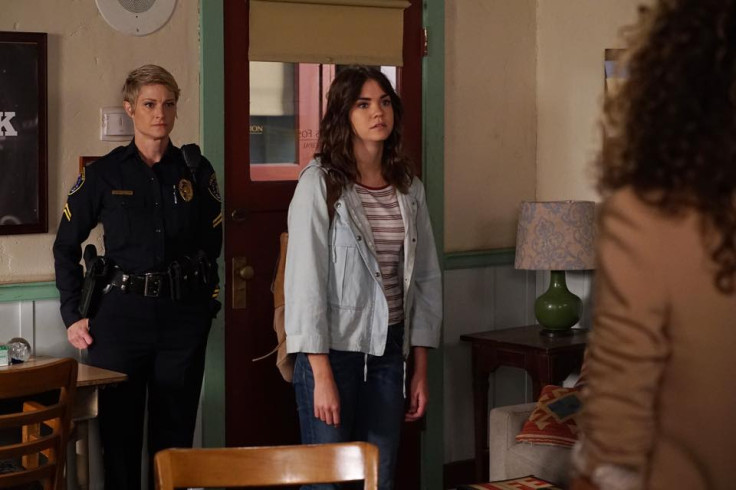 The Fosters season 4 returns with a new episode this Monday, where Callie uncovers some disturbing information as she works on her senior project, and Mariana decides to visit Nick to end their relationship. Episode 4 is titled, Now For Then, which will air on 18 July at 8pm EST on Freeform.
Click here to watch the episode live on Freeform Go, or click here to watch it online (only in the US). The official synopsis reads as follows:
Callie starts her senior project of photographing the outside of her and Jude's seven former foster homes. But, when an unexpected encounter with a former foster mother brings her inside, Callie decides to reach out to other people who have fostered her and is shocked to learn that a 17-year-old former foster brother has been convicted of murder. Stressed out by the hardships of supporting himself and Cortney, Brandon throws a house party and things take a turn for the worse. Stef and Lena offer to pay for an attorney to help get Gabe off of the sex offender registry, which is currently putting Lena's job at risk and causing friction between Mike and Ana. Meanwhile, Mariana tells her moms that, in order to feel safe again, she wants to visit Nick and put an end to their relationship once and for all.
Callie and Mariana will both try to face their fears and move on in the episode. Meanwhile, Brandon will throw a party at his and Cortney's place, and realise the complication of their living arrangements.
A promo for the episode shows Callie stopping by her previous foster house Olmstead house — where she was raped by her foster brother Liam — for a senior photography project. "It's amazing what kind of horrors can lie behind a white picket fence," says Callie.
Looking at Olmstead house, AJ asks Callie, "What's the story of this house?"
"Not a happy one," she replies.
Meanwhile, Mariana decides to visit Nick, to put an end to her fears.
© Copyright IBTimes 2023. All rights reserved.