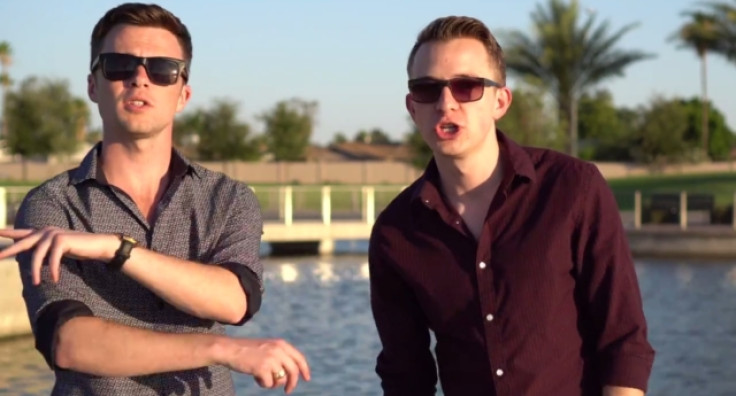 An American couple have revealed the news of their break-up to friends and family by making a rap video about it.
Jeremy Wetmore Spann and Blake Larson had been dating for seven years since first meeting as students at Arizona University, before going on to work in real estate together.
But despite seeming like the perfect match, they decided to end their relationship on 11 June. They didn't take the quiet option to announce the news.
While many would suggest the former couple should stick to their day jobs, they earned some major Brownie points for the effort they put into 'The Blaremy Breakup Video' which shows them rapping about wanting to be just friends as a picture montage of their relationship plays out.
It also reveals how they met in a business fraternity – which they were later dropped from – and bought a house when Jeremy was just 19.
Part of the song includes the lyrics: "We went together like a vegan and vegetables" and "These seven years were great, now let's amicably separate." We don't think Stormzy would be up for a music collaboration any time soon...
Watch the video:
They also sing: "I love your easy-goingness and endless optimism, but sometimes it's good to look at long-term decisions.
And: "Would we be together forever? I don't think so. Our relationship's been good but I want magical."
The video comes with the message: "How do you end a 7 year relationship when you actually still like each other? Apparently a rap music video."
The pair's "official breakup music video" has already had over 17k views on Facebook.