Watch Grimm season 4 episode 20 live online: Finale synopsis teases Juliette on a dark path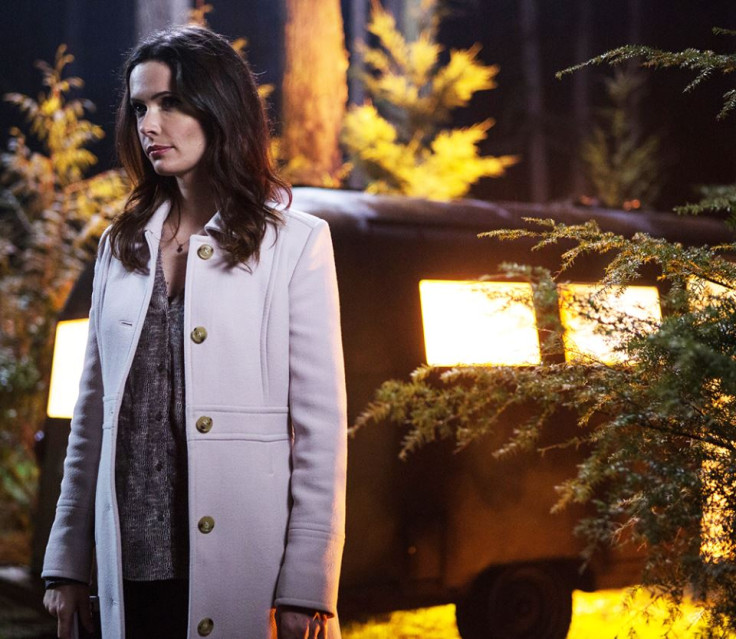 With just two episodes left in season 4, Grimm returns with a new episode on 1 May at 10pm on NBC.
Episode 20 is titled You Don't Know Jack, where Nick, Hank, Monroe and Wu will investigate a serial killer who has left quite a body count.
Click here to watch the episode online on the NBC website and click here to watch it via live stream online.
The official synopsis reads as follows:
A string of homicides create a fear that a Jack the Ripper copycat has arrived in Portland. As Nick and Hank investigate, they must also respond to an unexpected situation; at the same time, Adalind and Rosalee must work together on a last-ditch attempt to fix Juliette's condition; and Juliette decides to help her new ally, even if it means hurting those around her.
TVLine reports that Jack the Ripper's storyline will span multiple episodes leading to the finale.
In the last episode, Juliette embraced her Hexenbiest form when she discovered that Adalind is carrying Nick's child. She transformed herself completely into her monstrous form, and burned Nick's trailer.
Interestingly, as a last-minute effort, Adalind teams up with Monroe and Rosalee to find a cure for Juliette's hexenbiest side. Unfortunately, spoilers of future episodes indicate that Juliette will reject their help and continue to tread towards a darker path.
Here is the synopsis of the upcoming episode:
Episode 21 is titled Headache, which will air on 8 May.
Trubel makes a surprising return to Portland; at the same time, the manhunt continues for a vicious serial killer; and Wu's life is put in grave danger. Elsewhere, Juliette solidifies a new alliance as she plots to get her revenge.
Episode 22, which is also the season 4 finale, is titled Cry Havoc, and will air on 15 May.
Trubel helps Nick, who is hell-bent on getting revenge on the Royals after making a horrifying discovery in the Season 4 finale; at the same time, Juliette's alliance continues to lead her down a dark path.
© Copyright IBTimes 2023. All rights reserved.