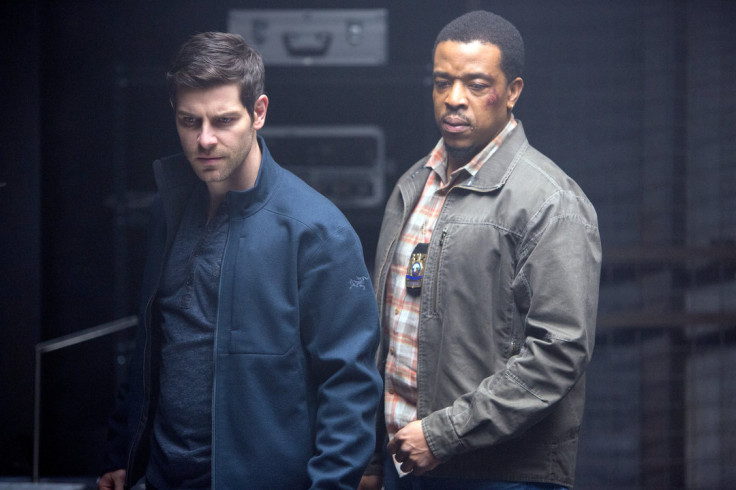 Grimm season 5 returns with its two-hour finale this Friday, which will feature a deadly showdown between Nick Burkhardt's team and Black Claw. The two-hour episode is titled, Beginning Of The End (part one and two), which will air on 20 May, at 8pm EST on NBC.
The official synopsis reads as follows:
Click here to watch the episode online on NBC's website or click here to watch it via live stream in the US.
A promo for the episode shows Captain Renard as the mayor as the voiceover says, "It's the Grimm two-hour season finale, and its ending is so shocking that we can't show you anything from the second half."
Nick, who is in the Portland PD overhears his peers saying, "Things are changing around here." While the voice-over says, "The enemy is building an army and their leader has a heart of stone." Then, Black Claw head Conrad Bonaparte is shown touching Adalind Shade, who turns into a stone.
This is followed by Trubel telling Nick and Hank, "There is no-one here to fight Black Claw but us," and a frustrated Monroe asks his wife as to how long this war will continue.
To which Rosalie replies, "I think this is just starting!" Eve, Hank and Monroe are then seen fighting the Black Claw people as Adalind figures out the extent of Diana's powers. The video ends with Nick barging into Renard's office, as a fight breaks out between the two.
So what do you think, will Nick succeed in stopping the Black Claw? Watch the two-hour finale of Grimm season 5 on NBC to find out.