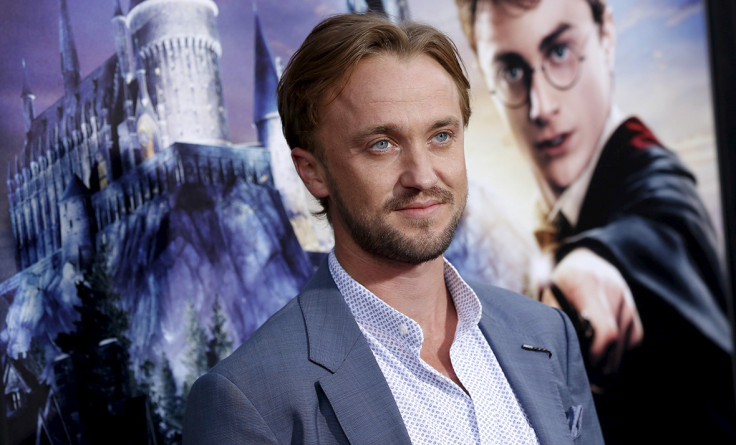 Tom Felton had his fair share of haters for playing the role of Draco Malfoy in the Harry Potter films. Then suddenly, everyone realised how handsome he had grown and overnight he turned into a blonde-haired heartthrob. So it's a surprise that people on the streets of Prague were unable to link the actor to the messy-haired bespectacled man performing on the pavement.
Felton took a break from shooting his latest project Ophelia opposite Star Wars actress Daisy Ridley, and decided to take to the street to play his guitar and sing.
The actor shared a video of the performance on his Instagram page and its shows a throng of pedestrians passing him by without even a first glance. Felton does not seem to mind though and continues his singing.
When not going undercover as a street performer, the 29-year-old is busy with his role as Laertes in the re-imagining of Hamlet, told from Ophelia's perspective. Along with Ridley (Ophelia), Naomi Watts (Gertrude / Mechtild), Clive Owen (Claudius) and Devon Terrell (Horatio) join Felton in the cast.
Felton will also return to the small screen as Julian Albert aka Doctor Alchemy in The Flash. Season 4 of the CW series is set to premier on 10 October.