Homeland season 5 returns with its finale episode on 20 December where Carrie Mathison will risk her life to stop a terrorist attack in Berlin. Episode 12 is titled A False Glimmer, which airs this Sunday, at 9pm ET/PT on Showtime.
The official synopsis gives us a grim description of the finale episode, it reads: "The clock runs out."
Click here to watch the episode online. You can also click here to watch it live on Showtime Anytime in the US.
Warning: Potential spoilers ahead.
The finale will find a ticking bomb filled with sarin gas, waiting to explode somewhere at a train station in Berlin. Carrie Mathison is seen chasing terrorist Qasim (Alireza Bayram) down a dark tunnel as she begs him to stop the attack.
In the latest promo, Carrie is seen asking the terrorits, "There are hundreds of people on the platform, thousands at the station. The train will push the gas everywhere." On the other hand, Peter Quinn is seen desperately clinging on to life as the doctor says, "He got out of surgery and his hematoma was very large." The promo also shows a wounded Allison Carr, on the run somewhere in Berlin.
Meanwhile, executive producer Lesli Linka Glatter – who directed the finale – described the episode as "complicated, emotional, and ambiguous" in an interview with Variety. She teased some details about the episode and said, "There are lot of moving parts. There's a lot of story that's still up in the air, and especially where Carrie ends up at the end. It's very emotional and potent."
"And it leaves open a lot of room for next season as well. One of the things that always excites me is that we have these 12 hours to tell the novel of this story. And there's a lot of story that falls into each of those hours. That's exciting," the executive producer said.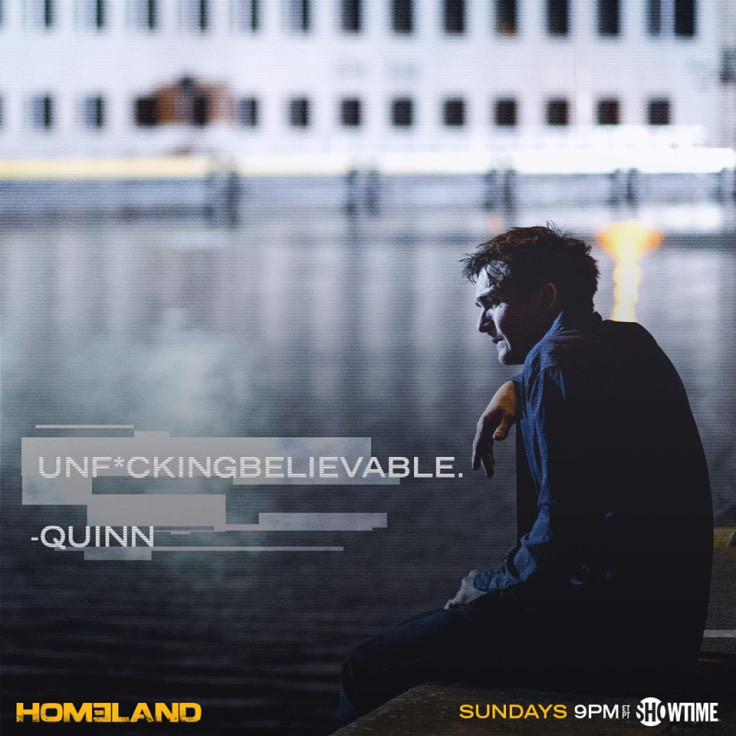 The director also teased an extraordinary scene for Saul Brenson in the finale. She revealed, "He has an extraordinary scene in the finale. I can't say anything more. But I feel like our cast is so extraordinary and fearless. Seeing Carrie start off with some kind of normalcy in her life for the first time and be back in the world that she thought she was finished with is very compelling. She has amazing skills at being able to see the big picture. But that's not a world she wants to be in anymore. That's a whole other set of complications."
As the fifth season has been challenging for Quinn, the finale episode will find the CIA agent fighting for his life. When asked if there is a miracle cure for Quinn, Lesli claimed, "What incredible work has Rupert [who plays Peter Quinn] done this season! He's just extraordinary. I feel so lucky as a director to be working with this cast. It certainly has made me more fearless for sure."