The Big Bang Theory season 9: Mayim Bialik talks about Amy's dating life, teases 'interesting stuff'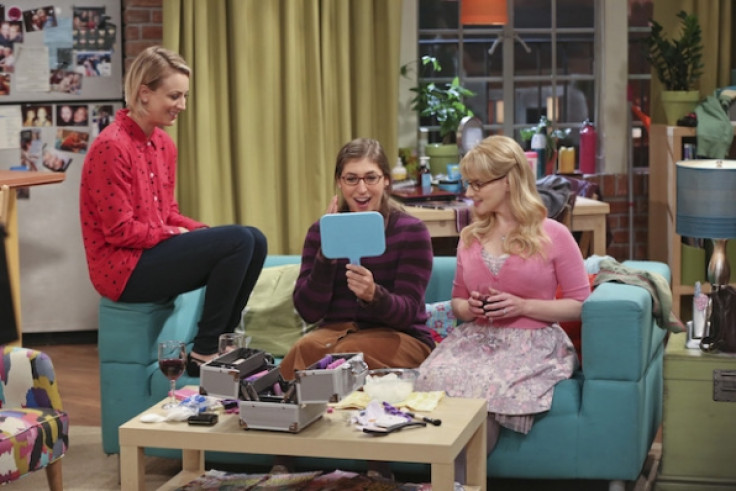 Amy has some interesting stuff coming up in the upcoming episodes of The Big Bang Theory season 9. The neurosurgeon recently broke up with Sheldon and is looking for a fresh start in life. Mayim Bialik, who plays Amy, talks about her character's dating life and reveals if there are shirtless boys in Amy's future in a new interview.
Bialik told Eonline, "I'm asked a lot, who would I like Amy to go out with, and we actually have some very interesting stuff coming up in that arena."
The actress went on to talk about what kind of men Amy should date next. "Some people think we should go super hunky, really against type from what Sheldon is and from what we think of Amy, but part of me also feels like it's OK to keep it a little bit real in that someone like Amy probably would pursue someone—not that attractive people can't be intellectual—but pursue someone in her field, who generally speaking, might not be that concerned with appearance."
"I don't think we'll be seeing Ryan Gosling shirtless, or really anyone shirtless. Everyone's shirts tend to stay on in Amy's world," the 39-year-old actress added.
The upcoming plot of The Big Bang Theory season 9 will find Amy looking for a wardrobe change, but she ends up getting her ears pierced. Episode 3 is titled, The Bachelor Party Corrosion and the official synopsis reads as follows:
The guys' science skills are put to the test when they get a flat tire during Leonard's bachelor party weekend in Mexico. Also, the girls force Penny to finally tell her family that she eloped with Leonard, on The Big Bang Theory.
The Big Bang Theory airs on Monday, 5 October at 8pm EST on CBS Network.
© Copyright IBTimes 2023. All rights reserved.