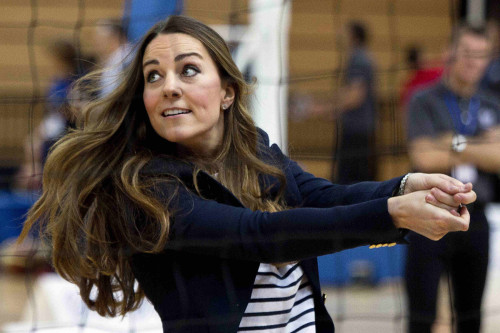 Footage of an 11-year-old Kate Middleton playing Eliza Doolittle in the classic musical My Fair Lady is causing a sensation on the internet.
The clip, released by the Daily Mail, shows Middleton playing the Cockney flower girl in a performance which took place in 1993.
During the video Middleton performs the famous speech entitled "The rain in Spain stays mainly in the plain", although she pronounces it in a Cockney accent, reports Enstars.
The girl who would go on to become the Duchess of Cambridge reportedly needed intensive training to grasp the cadence and trope of Cockney speech.
"Middleton's family was middle-class and her accent is known to be 'posher' than her husband's," states the Enstars report.
The performance also featured a boy who would go on to star in Downton Abbey, the TV period drama which is now a household favourite in both Britain and the US.
Andrew Alexander, who starred opposite Kate as Professor Henry Higgins, is now famous the world over for his role as Sir John Bullock, the young cad in Downton.
Middleton married Prince William in April 2011, officially claiming the title of The Duchess of Cambridge. She gave birth to Prince George July 22, 2013.
Watch the video of Middleton as Eliza below: