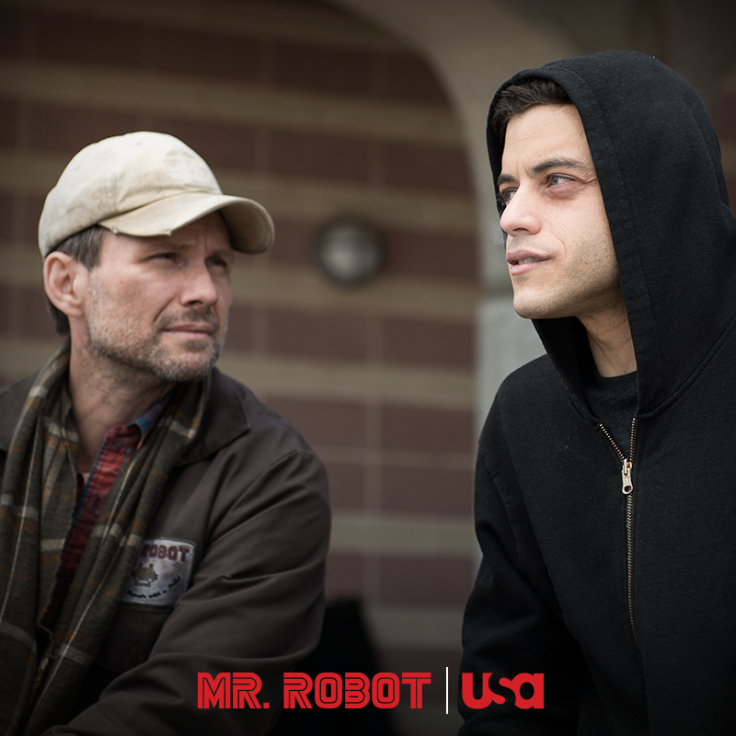 USA Network's new thriller drama Mr. Robot managed to impress viewers with its premiere episode and created a positive buzz. Now people are waiting to see how the story unfolds as episode 2 airs this Wednesday (1 July).
The network is making sure all promotional material related to Mr. Robot reflects the cyberpunk theme of the show. For example, the upcoming episode is titled - eps1.1_ones-and-zer0es.mpeg - and the official synopsis sounds like something that one might see in a hacker's log, and not necessarily an official network press release:
"elliot torn between job offer from evil corp and joining fsociety. @ same time elliot needs to make decision that could harm ppl around him."
Meanwhile, the show's lead actor Rami Malek, who plays Elliot, spoke to The Hollywood Reporter recently and dropped a few hints about what fans can expect from his character and the upcoming episodes.
When asked if the show will reveal the real reason behind Elliot's aloof nature, Malek replied:
"It wasn't just the loss of his father to leukemia but the way it happened which you'll discover down the line is really what definitely altered him in a certain way,"
The actor also explained how joining the fsociety will change Elliot and empower him. "Elliot wants to change this bad world he's living in and the system, but he's not capable of doing that on his own. Then when he meets Christian Slater's character (Mr. Robot), he finds a way into being able to transcend what he's capable of doing on his own and he becomes empowered by this man and this society he joins and his belief system is altered," he said.
Mr. Robot season 1, episode 2 airs this Wednesday, 1 July on USA Network. Click here or here to watch the episode via live stream online.