The second episode of Suits season 5 airs this Wednesday, 1 July, and fans will get to see some really interesting developments as Harvey looks for Donna's replacement and Louis and Donna embark on a tense working relationship.
The final moments of last week's premiere episode of Suits season 5 saw Harvey, who was having panic attacks, flush pills down the toilet suggesting that he has come to terms with the fact that Donna was not coming back and that he's over her.
Creator Aaron Korsh, however, has said that Harvey's "deep-seeded" issues are not going to be resolved so quickly.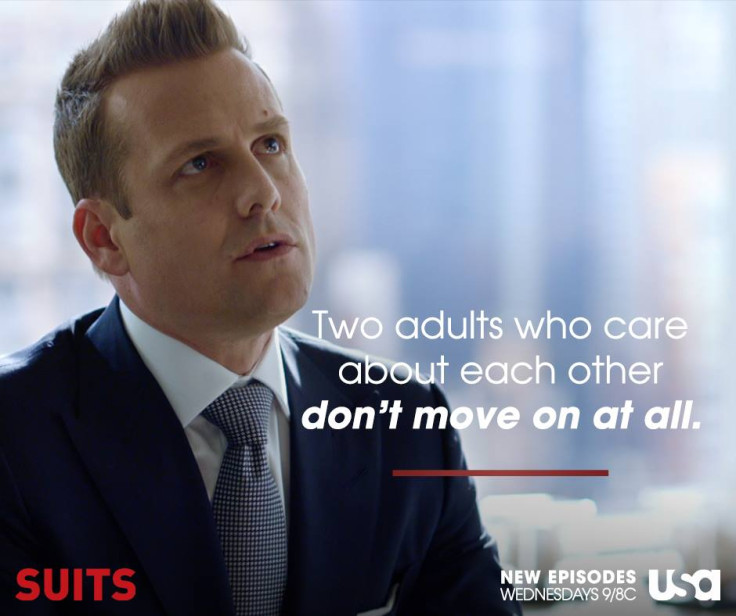 Speaking to TV Guide, Korsh said, "...there are fits and starts. Two steps forward, one step back. We've taken that approach to this."
The official synopsis for episode 2 titled Compensation teases that Harvey decides to look for a replacement for Donna. Giving further insight into that, Korsh revealed that Harvey is going to get a new secretary named Gretchen, describing her as "unexpected".
"She's not the opposite of Donna," Korsh stated. "...but he's hiring her in reaction to losing Donna. He doesn't want another Donna; he doesn't want that situation again." The show creator added that fans will get to know more about Gretchen over time.
Coming back to Donna, who is now working with Louis, Korsh teased that the duo's professional relationship is at a "fragile point".
"Louis also tends to shoot himself in the foot whenever he gets anything going. It's like they're at a very fragile point at all of their relationships. Any little thing can mess up that fragile point," he teased.
Meanwhile, this week's episode will also see a new character named Jack Soloff (John Pyper-Ferguson). "He's basically a partner who's existed within the firm, though we have not met him, and he gets a sort of new position as head of the Compensation Committee, and uses that to get new power within the firm and sort of come after Harvey," Korsh told Yahoo. Reportedly, Jack is going to be a big part of Suits season 5.
The official synopsis of Compensation reads as follows:
Harvey searches for a replacement for Donna. Mike takes a case as a favour, which he must justify to Jessica – while Rachel's father, Robert Zane, offers some unsolicited advice about Rachel's engagement to Mike. And Louis is embroiled in surprising money matters, while an up-and-coming partner, Jack, makes his presence known to Jessica, confronting her about whether Harvey's way of doing business is beneficial to the firm.
Suits season 5, episode 2 titled Compensation airs on 1 July at 9pm ET on USA Network.
You can click here or here to watch the episode via live stream online.