Watch Nasa launch its next-gen satellite which will improve weather forecasts up to 7 days in advance
The satellite will be operational in about three months after it is placed in the orbit.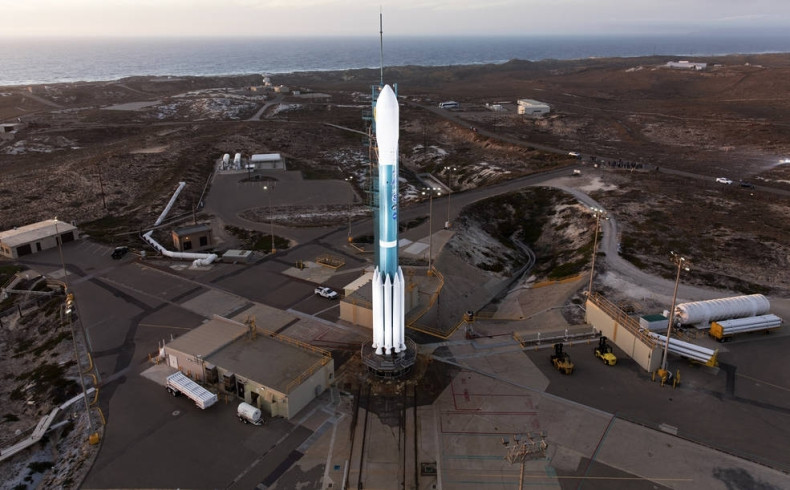 The Joint Polar Satellite System-1(JPSS-1), the brainchild of Nasa and National Oceanic and Atmospheric Administration (NOAA), was launched successfully after the first two scheduled launches were scrubbed. The JPSS-1 was launched aboard a United Launch Alliance Delta II rocket from Vandenberg Air Force Base in California on Saturday, 18 November.
The JPSS-1 will be rechristened the NOAA-20 once it reaches its final orbit, says Nasa. The satellite will also be operational in about three months after it is placed in orbit and completes tests on all five of its main instruments.
Once operational, the NOAA-20 will make weather predictions to be more accurate and extend timeliness of forecasts by three to seven days.
"The value of the new JPSS satellite cannot be understated after this tragic hurricane season," said Secretary of Commerce Wilbur Ross.
"JPSS offers an unparalleled perspective on our planet's weather, granting NOAA advanced insights which will be used to guard American lives and communities."
The new satellite is so accurate, according to Greg Mandt, director of the JPSS program, that it can reportedly "measure the temperature to better than a tenth of a degree from the surface of the Earth all the way to the edge of space".
JPSS-1 spans 4.5 metres across and weighs 2,295kg. It will not only report and monitor weather patterns over short periods, the satellite's data will be used to cover Earth's climate as it changes in the long term as well, notes a Space.com report. The satellite is expected to operate for seven years, with potential for extension for several more years.
NOAA-20 will orbit the planet from a distance of 824 km from the surface and go from pole to pole 14 times a day, notes Phys.org.
According to Nasa, the NOAA-20 "is the first in NOAA's series of four, next-generation operational environmental satellites representing major advancements in observations used for severe weather prediction and environmental monitoring".
This satellite's main functions will include making global measurements of atmospheric, land and sea conditions, from sea surface temperatures, volcanic ash, hurricane intensity and many more such observations says Nasa.
Along with the main JPSS-1 satellite, four smaller, CubeSats were also launched. Four of them reportedly belong to different US universities and were launched as a part of Nasa's educational nano-satellite program. The CubeSats will be put in orbit after the main weather satellite is deployed.
"Building and launching JPSS-1 underscores NOAA's commitment to putting the most scientifically advanced satellites as possible into orbit, giving our forecasters – and the public – greater confidence in weather forecasts up to seven days in advance, including the potential for severe or dangerous weather," said Stephen Volz, Ph.D., director of NOAA's Satellite and Information Service.