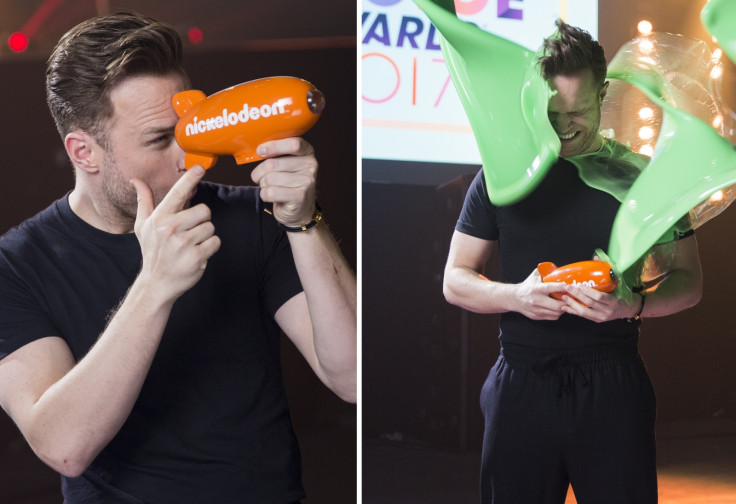 Singer Olly Murs got covered in green gunge after winning a gong at this year's Nickelodeon Kids Choice Awards.
To be doused is considered a right of passage at the annual award show voted for by children and the Dear Darlin' hit-maker seemed to take it all on the chin, later declaring it "hilarious".
Doing the honours were Diversity stars Ashley Banjo and Perri Kiely – who most recently appeared on E4's Celebs Go Dating.
After presenting the 32-year-old with the UK Solo Megastar Honorary Award, Ashley and Perri each grabbed a bucket.
Clutching his KCA iconic orange blimp statue, Olly stood in an empty inflatable paddling pool ready to accept his fate.
Sharing a clip on Instagram afterwards, Olly told his 1.8m followers: "Thanks @nickelodeonuk for my #KCA uk solo megastar award! really unexpected but huge thank you love it plus being slimed was hilarious."
Since finishing second on ITV talent show The X Factor, Essex-born Olly has gone on to become one of the UK's biggest male solo artists.
To-date he has five number one-selling albums under his belt which have spawned four chart-topping singles.
He has recently embarked on his latest sold-out UK arena tour which will include two nights at the London O2 Arena later this month.
While career-wise he may be on a high, casting a shadow on his personal life is a long-standing family feud with twin brother Ben Hart.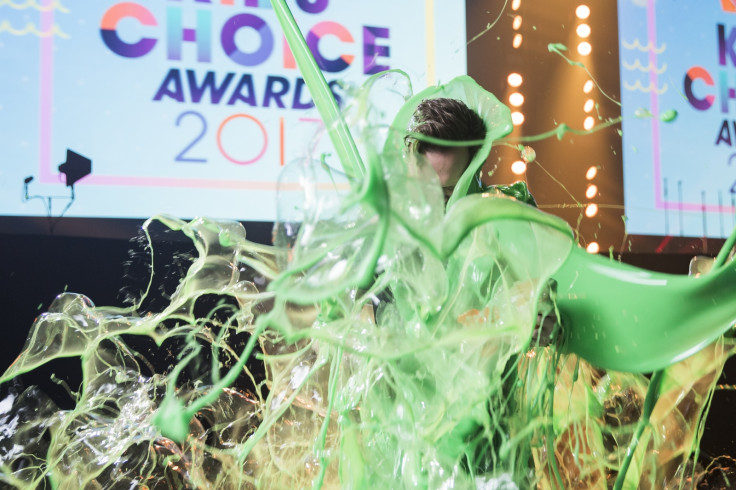 Ben has cut off all contact with his family after falling out with them eight years ago when Olly competing on The X Factor forced him to miss Ben's wedding.
Opening up about it last week, Olly confessed that he hoped they might finally be able to patch things up.
He explained: "We never held a grudge, we never fell out when we were at home, ever, it's hard now not ever having your twin brother around to experience this life that I have now got, knowing that we used to have an argument or a disagreement and we'd just get over it and it would be fine.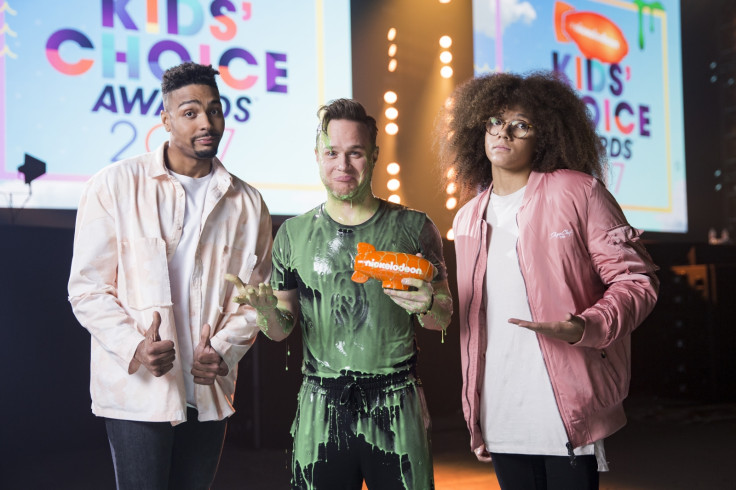 "In my head, I think that I really hope that the next time I see him, and I don't know when that's going to be, but I do hope that will be the case.
He added to The Sun: "It sounds weird but I hope we just sit in a room and go, 'It was a bit of a silly eight years wasn't it?'"
However, according to Ben, it will never happen.
Speaking to The Sunday People today, he declared: "I've moved on. "The last time I made contact I got the door slammed in my face."