The season 4 finale of Once Upon a Time airs on Sunday, 10 May at 8pm on ABC.
The two-hour episode is titled Operation Mongoose part 1 and 2, where Henry will restore the balance between heroes and villains, thereby saving the fairy tale.
Click here to watch the episode via live stream online on ABC or click here to watch it online on ABC's official website.
The official synopsis of the finale episode reads as follows:
The Author proves to be a formidable wild card and forges an alliance with Gold. Emma, her parents, Hook and Regina scramble to stop them, but when Gold and the Author turn the tables on heroes and villains alike, the prospect of any happy outcome appears worlds away. Henry discovers he has big shoes to fill as he steps up to save his family before the story's final page is turned. It's a race to the finish, and everything culminates with a shocking twist that will leave the residents of Storybrooke reeling, in the captivating two-part season finale of Once Upon a Time.
The episode will pick up with the Author putting the final touches on heroes and villains, the new storybook a dying Rumplestiltskin has "commissioned".
And although the newly spun story steers familiar characters such as Snow White, Prince Charming, the Evil Queen and even Emma onto strange new paths, the heroes become villains and vice versa.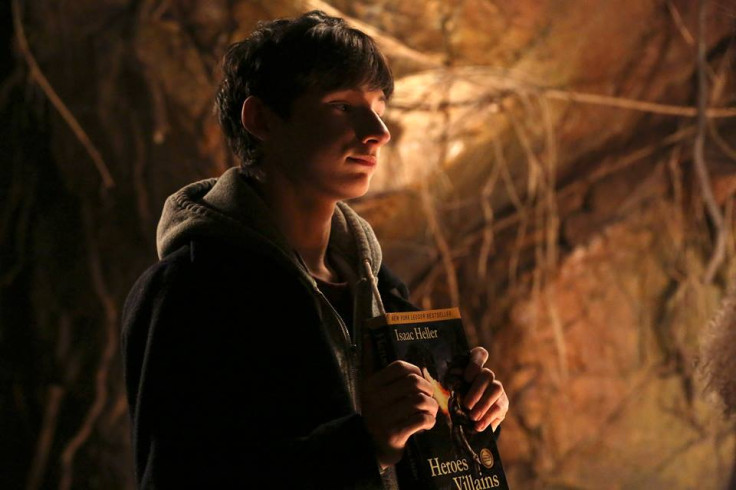 Executive producers Adam Horowitz and Edward Kitsis have teased that Henry will finally be the hero he has always been reading about and inspiring other people to be.
Horowitz told Entertainment Weekly, "It's been too long since Henry has been front and center and it's time for him to come into his own."
While Kitsis added, "It's kind of like his bar mitzvah, but magically."