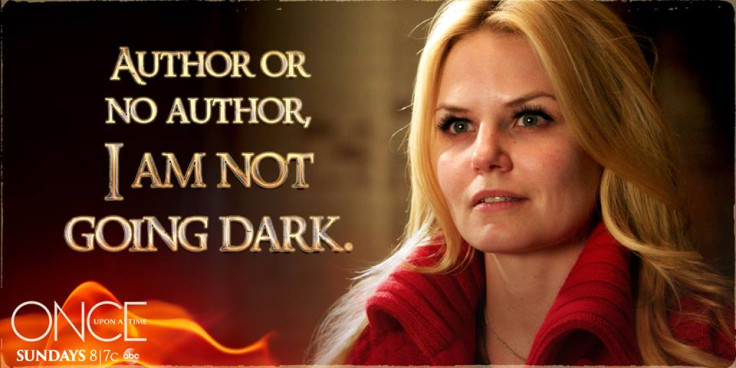 Once Upon a Time returns with an all new episode on Sunday, 26 April at 8pm on the ABC television network.
Episode 20 of season 4 is titled, Lily, where Emma meets her old friend from her foster home.
Click here to watch the episode via live stream on ABC and click here to watch it online on ABC's official website.
The synopsis of episode 20 reads as follows:
Emma's potential for darkness is looming over everyone, but when Emma realizes Maleficent's daughter Lily is in fact her closest friend from her foster care days, she resolves to find Lily and reunite her with her mother. Regina joins forces with Emma and together they set out to track down Lily and to warn Robin about Zelena. However, neither of them is prepared for the harsh realities they'll encounter in the outside world. Meanwhile, in Storybrooke, Gold faces a crisis involving Belle. In a foster care flashback, things are looking up for young Emma with her new family until Lily's appearance threatens to destabilize everything.
In the last episode, Emma pushes Cruella off a cliff to her death to save Henry from being shot, thereby embracing her dark side.
Dark Emma.... is legit everything on #OnceUponATime right now!!! pic.twitter.com/AvqFr610LT

— Monica (@OncersSource) April 20, 2015
According to a TVLine report, in this Sunday's episode, "...Emma comes face to face with her childhood friend [who is also Maleficent's long-lost daughter], and she [Emma] sees what their divergent paths have wrought on both their futures. It puts them in pretty direct conflict."
Also, Emma and Hook's relationship will suffer because of the saviour stepping a line towards the dark side.
Series co-creator Adam Horowitz previewed that Emma's increasing darkness will not only damage her dynamics with her family, but could also ruin her romance with Hook.
"It impacts everyone. It's the kind of thing where it puts Emma in a situation where she could be feeling isolated from those she loves and who love her, and those people are fighting to break through walls that are starting to come up again."
The producer also noted that these new walls "are even stronger and more difficult to surmount than the ones she had up when the series first began".