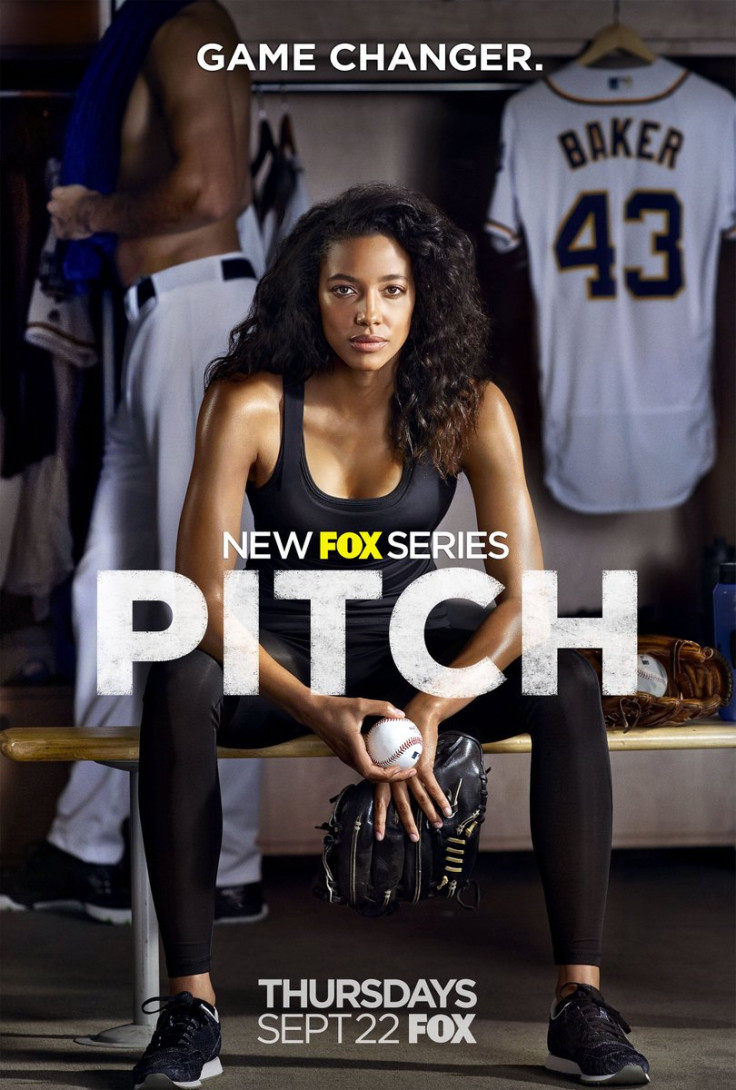 Last week Fox premiered their new sports drama Pitch. In episode 1 Ginny Baker (Kylie Bunbury) started her first game as pitcher for the San Diego Padres, becoming the only woman to play in Major League Baseball.
After a rough start and a bad first game, she managed to find her footing and retain her place in the team. But the rest of the players are not too happy that she's still around. In episode two titled The Interim, we see that her mates alienate her in the hopes that she will drop out. However, Ginny decides to work harder and longer to prove that she deserves to be there.
"Ginny attempts to fit in with the team, in spite of a sexist comment Al made about her years ago resurfacing," Fox explained of the upcoming episode.
Audiences already took note of the chemistry between Ginny and Mike Lawson (Mark-Paul Gosselaar) and now we can watch it build up further as he stands by her and makes a moving speech in the locker room to his team mates. The captain will also come to terms with the fact that his career as a star catcher is coming to an end along with his marriage.
Last week's show ended with a twist when it was revealed that Ginny's father, (played by Michael Beach) is actually dead and all the interactions she is seen having with him are imaginary. However, showrunner Dan Fogelman said Beach will continue to make appearances in the form of flashbacks.
Catch episode 2 of Pitch on Thursday (29 September) at 9pm ET/8pm CT on Fox. You can also watch the show live online on the network's official website.