Watch Quantico episode 2 via live stream: Will Alex Parrish find evidence to claim innocence?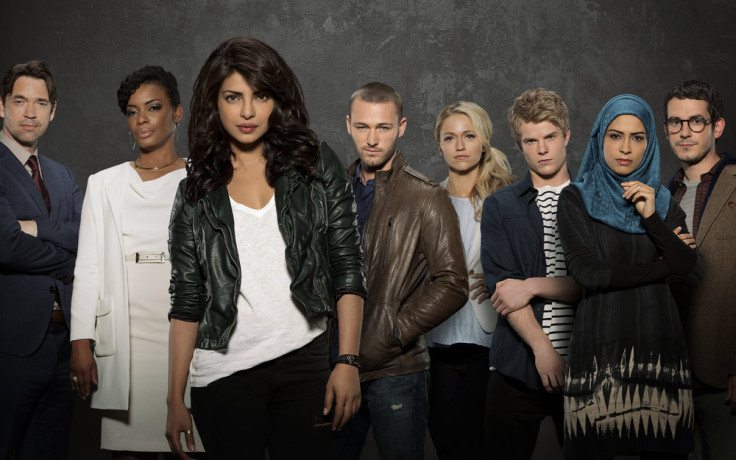 Quantico opened to great viewership numbers and the second episode is expected to bring more drama and twists as Alex Parrish played by Priyanka Chopra has escaped from the clutches of the FBI. She needs to prove her innocence as she has been framed for another terror attack that has shocked the US.
All the new agent trainees are under the FBI radar and executive producer Josh Safran claimed that anyone from the team can be the culprit. "The truth of the matter is they're all suspects," he told EW. "It's important to note that you'll meet other NATs as the season progresses. We look at it much like​ Lost in that you're meeting new people from different rows of the plane as the series progresses, so you're meeting new trainees, and the trainees are just as much suspects as anyone you meet in the pilot."
The website also aid that new character Brandon Fletcher will be introduced by the fifth episode which will be played by Jacob Artist.
The latest ABC series keeps going into flashback, giving viewers a chance of learning about the characters' past and how they commenced training to become special FBI agents. The back story of the newly appointed rookies could be related to the Grand Central Station bomb blast.
In the premiere episode, Chopra's character was seen escaping from prison with the help of Quantico director Miranda Shaw. However, she has a mammoth task ahead as FBI Special Agent Liam O'Connor is looking for her and she has to reach her apartment to obtain some evidence that would prove her innocence.
The official synopsis of episode 2 titled America reads:
Alex is on the run and must outsmart Liam and his team to get into her apartment for anything that could help clear her name. Meanwhile, in a flashback to Quantico training, the NATS are tasked with finding a needle in a haystack while looking for potential threats to national security.
Click here to watch the show via live stream online. Episode 2 of the thriller on ABC network at 10pm ET.
Quantico Episode 2 titled America will air on Sunday, 4 October at 10pm/9pm CT on ABC network
© Copyright IBTimes 2023. All rights reserved.