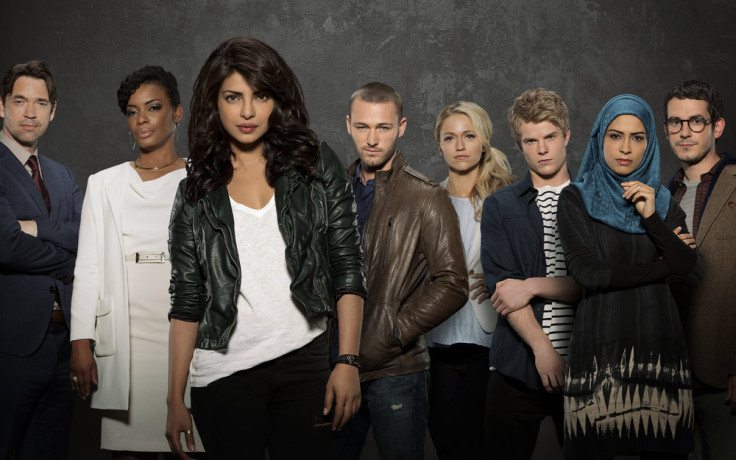 The premiere episode of Quantico, ABC's latest thriller show, was the most-watched Sunday programme of the network and was well received by both fans and critics. The show started with a massive 9/11-like terror attack that shocked the US. And now, newly recruited FBI trainees are being blamed for it.
The show commenced with lead character Alex Parrish, played by Bollywood actress Priyanka Chopra, waking up amid debris from the bomb blast that ruined the Grand Central Station in Manhattan. But before Parrish could react to the scenario, FBI agents nab her as the prime suspect behind the attack.
In the premiere episode viewers saw the story being told in flashback, but it kept returning to the present, giving them a chance of learning about the characters' past and how they commenced training to become special FBI agents. Later, Alex is seen escaping from prison with the help of Quantico director Miranda Shaw and now she has to find a way out to reach her apartment before FBI Special Agent Liam O'Connor gets there. She would want to find some evidence that would prove her innocence and help her uncover the real culprit behind the attack.
The official synopsis of episode 2 titled America reads as follows:
Alex is on the run and must outsmart Liam and his team to get into her apartment for anything that could help clear her name. Meanwhile, in a flashback to Quantico training, the NATS are tasked with finding a needle in a haystack while looking for potential threats to national security.
While fans believe that the main plot of the show would be unmasking the mastermind behind the deadly blast, series creator and executive producer Josh Safran thinks otherwise.
"The hook may make it look like it's about this terrorist event, but the reality is it's about what might lead someone to pull off something like this. It's more about the birth of a terrorist or terrorists," Safran told The Observer.
According to EP, the series "is intricately plotted" and is like "high octane summer blockbuster movies".
Episode 2 titled America will air on Sunday, 4 October at 10pm/9pm CT on ABC network.