A stolen Soviet-era anti-aircraft missile has exploded at a recycling centre in eastern Russia, killing two and injuring one.
Police and military investigators have opened a probe into the "illegal acquisition and storage of an explosive device" after two warheads from a S-200 Angara missile were found at the blast site, according to local news website by24.org.
Local authorities said it appeared that the seven-tonne missile had detonated yesterday (10 August) while workers were cutting it down for scrap metal.
The two fatalities and the injury were workers at a scrap metal plant in the Siberian city of Chita, local media said.
The moment of the blast was captured by a passing driver's car dashcam and uploaded to YouTube.
The S-200 Angara is a long rage, medium-to-high altitude surface-to-air missile system designed in the Soviet Union in 1967, and no longer used by the modern Russian army. These weapons have since been superseded by the S-300 and S-400 surface-to-air models.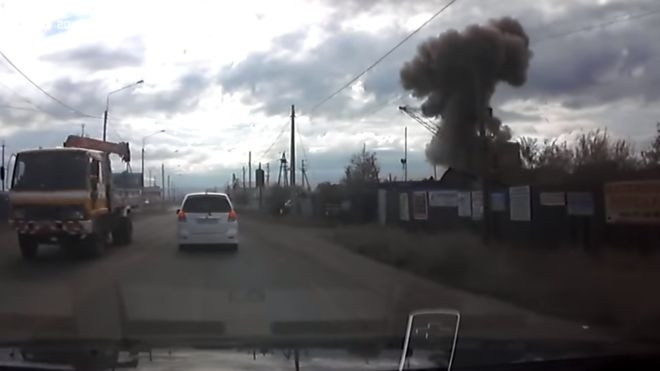 Selling weapons for scrap is not unusual in remote Russian regions. Last month the National Guard in the Kaliningrad region reported discovering World War II shells at a local scrapyard.