Video footage of police responding to a man with both hands nailed to a tree in Albuquerque, New Mexico, has been released online. Jose Duran was still conscious when officers found him in a bosque - a type of woodland found in arid climates – in May.
Duran was in terrible pain and was described as confused when initially discovered by a city worker taking part in a community cleanup exercise on a walking trail near Central and Tingley.
"He kept yelling, 'Help. Help,' and so I came and I saw him and I kind of freaked out because I didn't know if there was any other guys around," the worker told police.
One of the officers arriving on the scene was wearing a camera – the resulting footage has been obtained by KRQE.
"Hey, what happened man? Paramedics are on their way. OK?" one officer said, adding: "Do you have any ID?"
Duran was unable to produce any ID. In part, because both his hands were nailed to a tree.
Emergency services were able to free him and wrap his wounds in bandages before leading him away to hospital.
It later emerged that Duran was taken out to the bosque by two men after a real estate deal he was involved in turned sour. Police do not believe the incident was cartel-related.
"Two people grabbed me and they pulled me to the trees," Duran told KOB4 in Spanish. "They said they were going to kill me.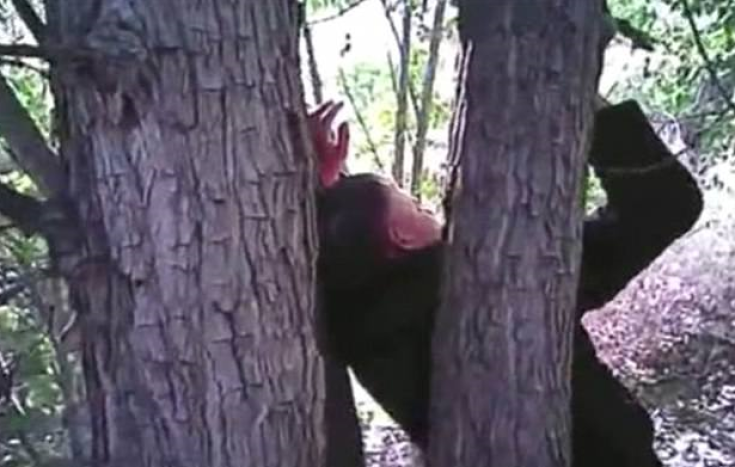 "They took away a lot of papers. All the papers from the court. They had guns. One said to the other 'kill him already' and the other said, 'No. We've got to do it away from here,'" he added.
Duran, who has no criminal records, told police it was the third time he had been attacked by these men. At one point, they had identified themselves as 'KKK', he said.
However, KOAT reported that Duran had given police conflicting stories about what had occurred. No arrests have been made.
"Jesus gave me another chance to live," Duran said after surviving his own semi-crucifixion.