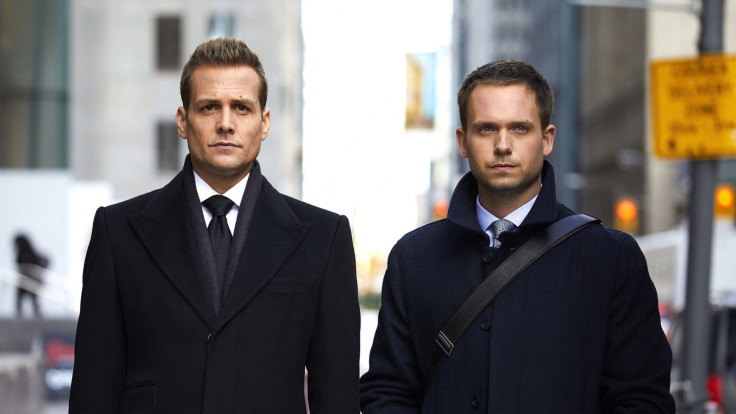 Suits season 6 returns with its final episode this Wednesday, 1 March at 10pm EST on USA Network, which will finally answer if Mike Ross can finally pass the bar and become a real lawyer.
Click here to watch Suits season 6 via live stream on the USA Network. You can also watch the episode online by clicking here (only in the US).
The promo for the episode features the return of Anita Gibbs, the prosecutor who put Mike behind bars in Suits season 5. She found her way onto Mike's committee, thereby compromising Ross' chances of passing the bar. Also, Gibbs will give Harvey an option, which involves the lawyer giving up his career for Mike.
Meanwhile, Donna is going through a mid-life crisis of her own, with The Donna business venture teaching her some big life lessons. Sarah Rafferty who plays the secretary teased a big cliffhanger ending for Donna in the finale episode.
She told TV Line, "There's an ambiguousness, in terms of Donna's future, on many levels." Earlier she admitted that The Donna storyline is more personal for her. She told the outlet, "That's not really what The Donna storyline is about. Really, it's just a catalyst for actual Donna to do some soul-searching about her personal identity and her goals for her future. That's what I love about how this sets up the finale and opens up some doors moving into Season 7."
The actress shut down the rumors about Donna leaving the PSL firm. "I don't know that it's about her leaving the firm. I think it's about her growing. It's about deeper issues for her, maybe even legacy. What makes her relevant?" and added, "I also, personally, feel like going into Season 7, it's time for Donna to learn a little bit more about the actual Donna, [and] not always in relation to Harvey, necessarily."
Episode 16 is titled, Character and Fitness and the official synopsis reads as follows: