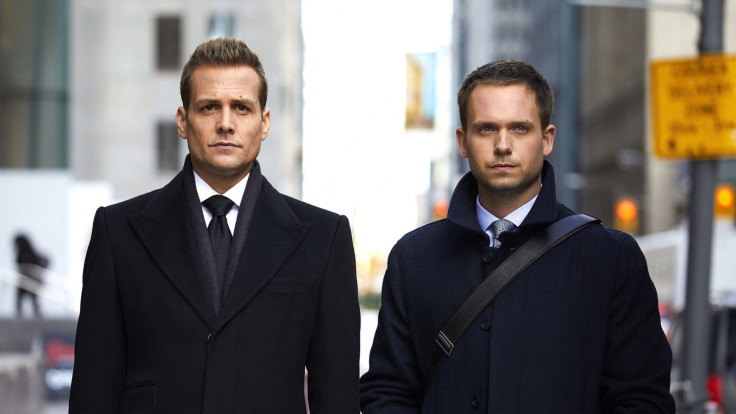 Will Mike Ross become a lawyer again? How far will Harvey go to make Mike pass the bar? These are the questions that all Suits fans are asking as season 6 finale draws near. The final episode is titled, Character and Fitness, which will air Wednesday, 1st March at 10pm EST on USA Network.
The official synopsis for episode 16 reads as follows:
Everything went according to Harvey and Mike's plan in episode 15. They found James Palmer's history of corporate espionage and forced him to settle for whopping $200 million in the class-action suit, thereby keeping the original terms of his deal with Craig Seidel. As a result, Mike now gets to go before the bar. Also, Louis Litt managed to ruin his relationship with Tara, by telling the truth about Mike and questioning her fidelity to him when they met for the first time.
A promo for the upcoming episode poses a big question on Mike's future as a lawyer, as Anita Gibbs is going to be on the board that decides whether Mike Ross gets into the bar. Harvey questions Seidel, "The prosecutor that put Mike in prison, just got herself put on that panel." the scene is followed by the federal prosecutor telling Mike, "You are never getting my vote."
Rachel is also seen telling Donna to find a way to get her kicked off the panel as Mike has given up on his lawyer dreams and tells his mentor, "She is not going to stop until she gets both of us."
Harvey is not ready to give up yet and is seen talking to Gibbs about Mike, but she poses a bigger question. "This is your chance to put your money where your mouth is," and adds, "You for him." Fans remember that Mike went to jail but refused to give up his mentor, the questions remains if Harvey will do the same? We will have to wait till Wednesday to find out.