Tax credits vote: George Osborne faces trial by peers over welfare reform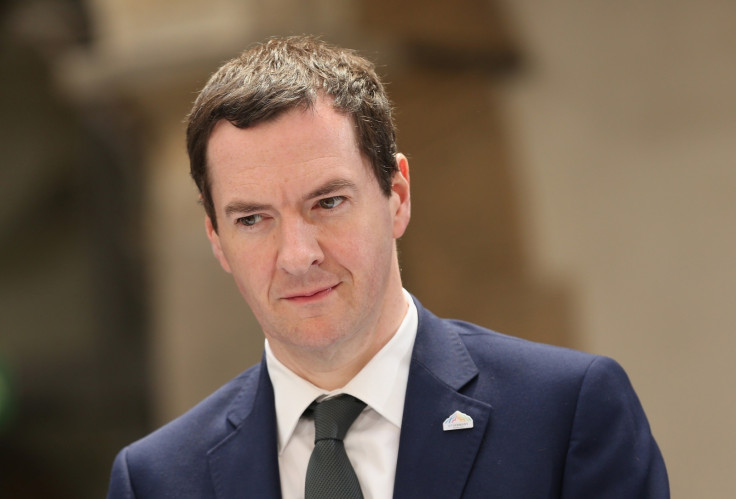 The UK government faces an embarrassing defeat over its plan to slash tax credits for millions of people when the House of Lords votes on the controversial proposal on 26 October. The welfare reform has already been passed through the House of Commons, but peers in the upper chamber could make a rare move and vote down George Osborne's proposal.
The planned tax credit cuts have proved controversial because as Justice Secretary Michael Gove promised that the Conservatives would not cut the welfare payments ahead of the general election. On top of that, the Institute For Fiscal Studies (IFS) has warned that claimants would be up to £1,000 ($1,533) a year worse off if they measures are passed.
This finding is in contradiction with the chancellor's claim that his National Living Wage of £9 an hour by 2020 would cushion the cuts. Tory backbenchers such as Heidi Allen and David Davis have subsequentlyopposed Osborne's reform. Now the top Conservative's plan could be delayed or even voted down in the House of Lords.
Education Secretary Nicky Morgan made a last-ditch plea to cross-bench peers, non-aligned members of the Lords who could hold sway over the votes, in an interview on 25 October. Morgan warned that the peers could create a "constitutional crisis" by voting the tax credit cuts measure down, but she also hinted that Osborne would be open to changes on his reforms.
"I was a treasury minister in the last parliament, George was my boss at that point – he very much is always in listening mode," she told the BBC's Andrew Marr show.
Breakdown of the Lords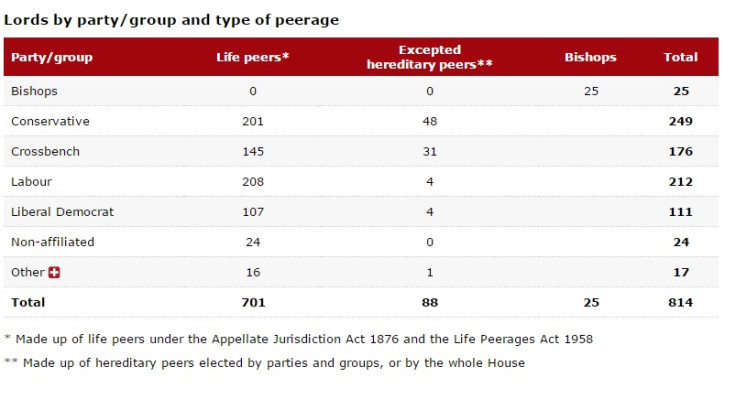 The motions
Liberal Democrat Baroness Manzoor has tabled the so-called "fatal motion", which would see Osborne's proposal restarted in the House of Commons. With more than 100 members in the upper chamber, Tim Farron's party could land a devastating blow against the chancellor.
Meanwhile, cross-bencher Baroness Meacher has tabled a "decline to consider" motion that would force the Treasury to consider the IFS' analysis on tax credit cuts.
Baroness Hollis of Heigham has tabled another "decline to consider" motion. The Labour peer's proposal would force the government to delay its cuts until low-income earners are compensated.
Finally, the Bishop of Portsmouth has tabled a "motion to regret", arguing that Osborne has "failed to take account of short-term impact" of the planned reforms.
Where to watch
You can watch the vote and debate in the House of Lords on Parliament TV by clicking here. Also make sure to follow @IBTUKPolitics for updates and articles on the issue. A House Lords spokesperson said the chamber is expected to rise at 10pm BST.
© Copyright IBTimes 2023. All rights reserved.