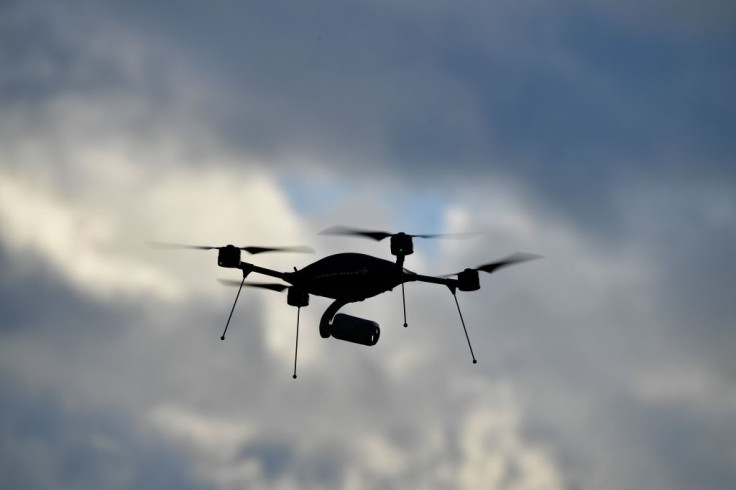 Drones have been flying around for a long time and can easily provide a clear bird's eye-view of an open space. The benefits of these unmanned aerial vehicles are countless but if used recklessly, the same machines could pose a serious threat to national security or even life, just as we see in this terrifying footage from a drone.
Typically, UAVs are restricted to go anywhere near an airport or an aircraft but in this case, a drone took to the skies from Whitney Park, Las Vegas and went eerily close to an aircraft which was on its way to land at the McCarran International Airport, Las Vegas Now reported.
Initially, the plane is seen flying towards the UAV but then the controller of the drone turned the vehicle around to take a close look at the passenger aircraft. The drone was so close that it took stunning visuals of the aircraft making an approach towards the airport right under its nose.
It is not clear who was piloting the drone when the incident took place but flying this close to an aircraft at a height which looks about 400ft, as per Air Transport World, is a clear threat to passenger safety as even a small mistake could have led to a serious mid-air collision.
The slow-mo footage of the scary flight, captured by the drone itself, has since been doing rounds on the internet, drawing criticism from Federal Aviation Administration, which regulates private UAV operation, and drone enthusiasts across the US.
FAA has taken note of the matter and is investigating the case. "We became aware of this incident this afternoon and we are investigating," said Ian Gregor from the agency.
"All drone and model aircraft pilots must stay well clear of manned aircraft. We condemn the type of operation depicted in this video," Chad Budreau from Academy of Model Aeronautics said in a statement, reported CNET.
"Anyone who violates aviation regulations or endangers public safety must be held accountable for their actions. We urge the FAA to take strong enforcement action against this drone pilot, and against any future violators."
FAA has a clear no-fly zone list, which includes airports, famous US landmarks, and a number of crucial US Military sites. Any individual pilot barging into these zones or violating drone flight regulations could be charged with fines up to $1,437 (£1,017) for each violation or criminal penalties up to $250,000 with three years in prison.